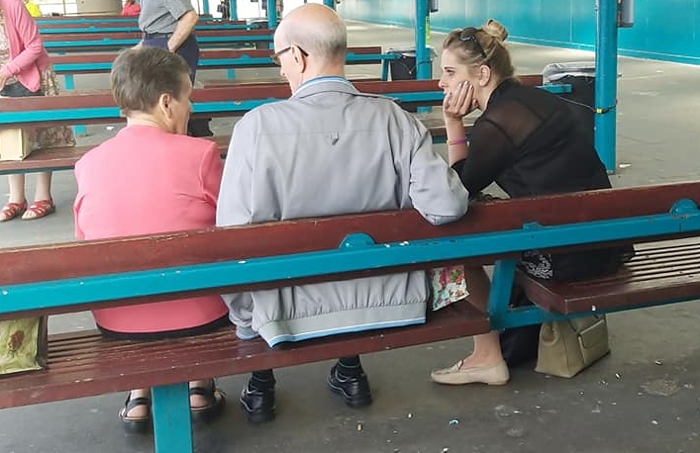 Crewe and Nantwich MP Laura Smith MP has increased the pressure on Cheshire East Council to make "dangerous" Crewe Bus Station an immediate priority.
She visited the bus station with a representative from the Crewe District Bus Users Group.
Residents have raised concerns about the dangerous condition of the outer building and the drivers' rest room facilities.
At the last Cheshire East Council environment committee, the users group slammed the state of the facility and called it "an absolute disgrace", warning someone would be seriously injured or killed.
Ms Smith caught the No.85 into Crewe to speak to other bus users about their experiences (pictured above).
She said: "For as long as I can remember, the bus station has always looked neglected.
"I decided to have a closer look and I was shocked by the state of the place.
"The smell inside was horrific and I was told that several rooms had been locked due to a rodent problem.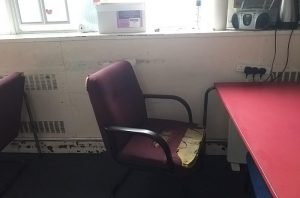 "The roof is leaking and I am told that staff sometimes find dead pigeons on the floor.
"It is a disgrace that this eyesore is the first thing anybody would see if they travelled into Crewe by bus.
"What's more, our hard-working bus drivers need somewhere safe and appropriate to spend their rest breaks.
"I have written to the council asking them to make sure that Arriva is upholding their responsibilities under the lease.
"Ever since my election, I have been pushing Cheshire East Council to regenerate our town centre and I have been assured that the new administration is committed to pressing ahead with demolition this year.
"I have also urged the council to make sure that we get the bus station that our town deserves as soon as possible after construction begins in 2020."
Ms Smith has written to CEC to request short term measures are put in place to address immediate "health and safety" concerns of the bus station.
It is believed work to demolish the bus station – including disconnection of utilities, ground investigations and erection of perimeter hoarding – will start in late 2019/early 2020.
We have contacted both Cheshire East Council and Arriva Buses and are awaiting statements.
In a previous statement, Arriva spokesperson said: "Redevelopment work at Crewe bus station has been under way for some time.
"Arriva takes all matters relating to health and safety extremely seriously and hopes to have this matter resolved in the near future."