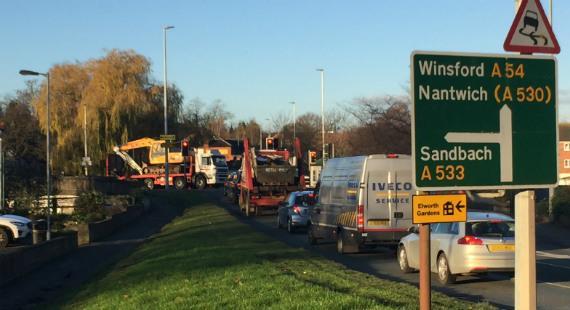 Police are investigating land transactions related to the planned Middlewich eastern bypass, writes Stephen Topping.
But Cheshire East Council insists it will not cause the project to be delayed.
The council has confirmed that the investigation comes from one of the seven matters it has referred to police over the past two years.
Work on the £58 million road project is expected to begin in 2021 and last for 30 months – and the council insists the police investigation will not affect that timeline.
A CEC spokesman said: "We are fully aware that the police are investigating concerns regarding land transactions related to the planned Middlewich Eastern Bypass.
"This follows a referral made by CEC some months ago following audit work into previous land matters undertaken by the council's audit team last year.
"We will continue to cooperate fully with the police in their investigation.
"This does not impact on the timeline for our programme to deliver Middlewich eastern bypass.
"As this is a live investigation it would be inappropriate to comment further at this time."
Cllr Jonathan Parry, Labour member for Middlewich, is pleased the timetable will not be affected by the investigation – but is disappointed to see the probe hanging over the project.
He said: "All this is still hanging over us at the moment – the police investigations are going on and on and on.
"But at the end of the day, my number one priority is the residents of Middlewich, and they want this bypass as soon as possible – so any delays to it would be bad news for the town."
CEC has referred six other matters to police including issues around the awarding of contracts, manipulation of air quality data, grant funding to improve car parking at Berkeley Academy in Wistaston, and land acquisitions for Ansa in Middlewich and at the former Royal Mail site in Crewe.
After the council confirmed it referred a land acquisition issue around the Ansa site in Cledford Lane to police last March, Middlewich Town Council wrote to CEC calling for assurance that acquisitions involving the bypass would be 'carried out above board and scrutinised from start to finish'.