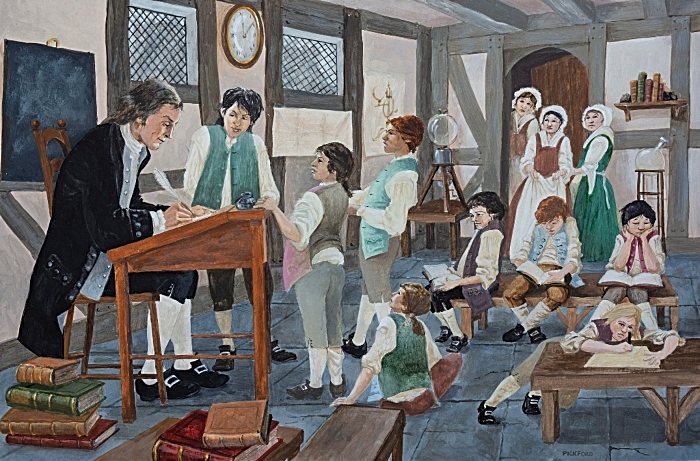 An eighteenth century school is the theme for workshops for children, which will take place at Nantwich Museum on August 21-22.
There will be a wide range of activities including making mortar boards, dunces' caps, peg dolls and rag rugs as well as writing with quills and on slates.
Inspired by the Museum's "From Nantwich to Oxygen: Joseph Priestley's Journey of Discovery" summer exhibition, there will also be a Periodic Table element trail, games and an opportunity to create words from magnetic element symbols.
Quizzes, puzzles, colouring and word searches all offer the opportunity for an exciting time including Top Trump Cards.
Those who like dressing up will have the opportunity to try on wigs and hats.
All workshops are drop in any time between 11am and 3pm.
The cost is £2 per child who must be accompanied.
Large groups are requested to book in advance.
For further information contact Nantwich Museum on [email protected] or telephone 01270 627104, visit www.nantwichmuseum.org.uk, www.facebook.com/nantwich.museumoffical/ https://twitter.com/NantwichMuseum