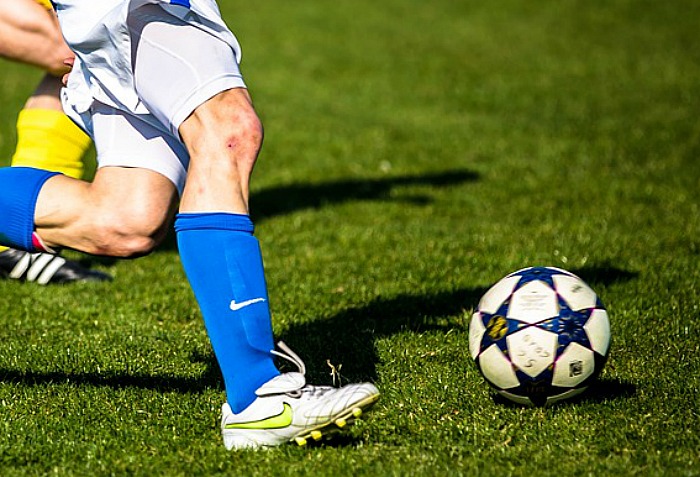 Faddiley launched their Crewe Regional Sunday Premier League challenge with a 5-1 thumping of White Lion Ford Lane.
Richard Ford and Mark Cumberbatch gave the hosts a half time lead.
Danny Roberts netted for the visitors in the opening minute of the second period.
But further goals from Danny Price, Leigh Beresford and Rich Ryan sealed the win for the home side.
George and Dragon, who won everything last season, started well after gaining promotion, with a 1-4 win at NHB.
Dan Ball scored for the home team, with Scott Taylor, Sean Tierney, Robbie Hatton and Oliver Mcdonough netting for the visitors.
Crewe Athletic are another team who have made changes to their squad,and started the season with a 2-4 win at Willaston White Star.
The teams were level at 2-2 until late goals sealed the victory for Crewe Athletic, Azi Haque and Jason McMullan scored for the Star, with Jordan Amson (2), Caine Mellor and Josh Clark netting for the visitors.
In Division One, newcomers Crewe and Nantwich United got off to a perfect start when Alex Riley scored in the first minute.
However, it proved to be a false dawn as Nantwich Pirates ran out comfortable winners at 2-6.
Riley added a second goal for the home side, while Brandon Broadhurst netted four for the Pirates, with Wayne Garnett and Rory Saunders (returning to the League after a three-year absence) also on target.
Broadhurst FC and Audlem drew 2-2, with Adam Ireland and Will Jones netting for the home team and Callum Badger and Kevin Rodgers scoring for Audlem.
Sandbach Town won 1-3 against Talbot, with goals from Matt Timms (2) and Alex Davies.
Danny Jones scored the Talbot goal. Bridge Inn (formerly Haslington) beat White Horse 5-0, with goals from Damian Sloan (2), Gary Pownall (2) and Jordan Smith.
AFC Talbot (formerly AFC Wickstead) beat Princes Feathers (formerly Brighton Belle) 5-2 but needed two late goals to seal the win.
Declan Scott and the evergreen Paul Bowker both netted twice, with Mike Blundell getting the other.
Dean Richards and Peter Hase scored the goals for the visitors.
The Old Star (formerly Winsford Over) had a good 5-3 win over Sydney Arms, Terry Cain netted four goals, with Matt Davies getting the other one.
Jason Middleton, Alex Forrester and Ben Reddock scored for Sydney Arms.