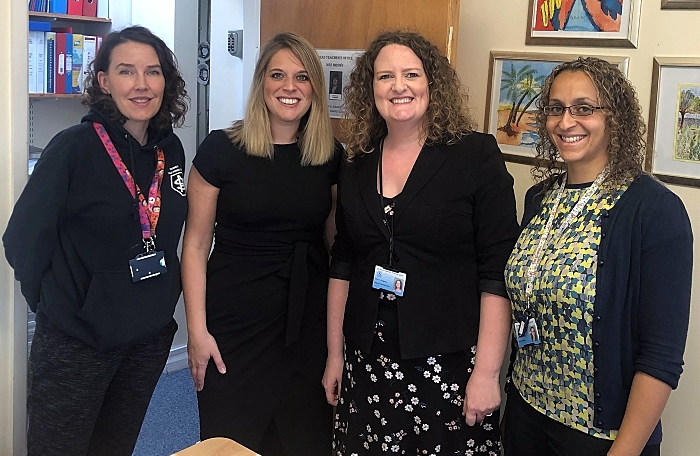 Teachers, pupils and governors at St Anne's Catholic Primary School in Nantwich hosted a visit by MP Laura Smith
to discuss a range of issues impacting on education.
The OFSTED Outstanding school gave the MP a guided tour, which included discussions with the children about what they enjoyed about life at St Anne's such as the thriving Forest School and new running track.
Ms Smith also spoke to staff about coping with national funding challenges affecting schools across the country.
Nuala Ferguson, St Anne's Catholic Primary School acting headteacher, said: "It is so important that those who are representing our communities understand life in our local schools.
"At St Anne's we are very lucky with some of the facilities and experiences we can offer our pupils.
"But this is a time when all schools, including St Anne's, are feeling the significant impact of reduced funding.
"We hope that Laura Smith can help to promote the challenges we face on a daily basis to encourage a review of funding within Cheshire East."
Ms Smith said: "It was great to visit St Anne's Primary School and witness all the work going into creating an exciting and inspiring learning environment for pupils, something that's become increasingly difficult in recent years due to the challenges of reduced funds.
"I commend the staff for everything they do for pupils and the Nantwich community and thank the fantastic St Anne's children for making me feel so welcome and telling me all about their school.
"I will continue to use my position in Parliament and as vice chair on the f40 to press the government for fairer funding in all our schools."