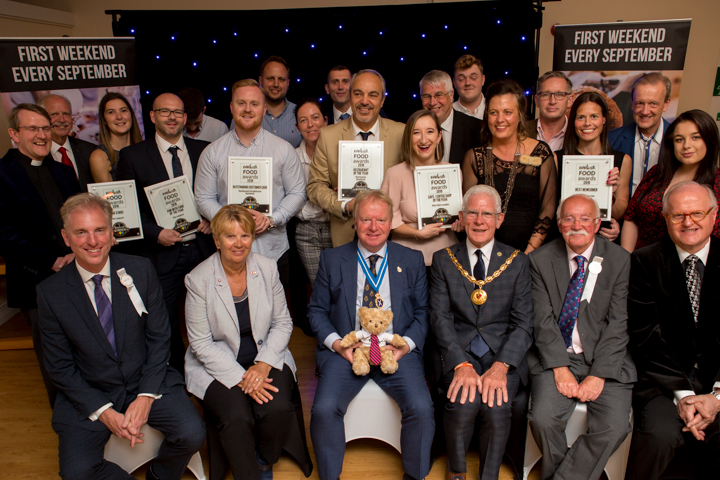 Venues across Nantwich were crowned winners at the 2019 Nantwich Food Awards in Nantwich Civic Hall.
The awards were part of the Nantwich Food Festival which brought in more than 40,000 visitors to the town earlier this month.
Local foodies voted online in their thousands leading up to the festival to choose their favourite food and drink establishments, producers and retailers.
And now the winners have been unveiled – with Bench, Deadwood Smokehouse, Snugburys, The Leopard, Marmalades and Romazzino all celebrating.
The category winners were:
• Best Newcomer was won by Bench Bistro Bar, presented by Cllr Arthur Moran, Mayor of Nantwich
• Outstanding Customer Care winner was Deadwood Smokehouse, whose award was presented by High Sheriff of Cheshire, Mark Mitchell
• Best Local Producer winner was Snugburys, presented by Dame Pat Bacon
• Bar Stars award went to the Leopard, whose award was presented by Tony Davison
• Café/coffee Shop of the Year was won by Miss Marmalades; presented by Rev Dr Mark Hart, Rector of St Mary's
• Pub with Food of the Year was won by the Leopard; Cllr Peter Groves of both Nantwich Town Council and Cheshire East Council presented this award
• Restaurant of the Year was Romazzino, who were presented their award by David Pritchard, MD of Applewood Independent.
There was an additional award for the festival BBQ Champion, Sherwin Acebuche.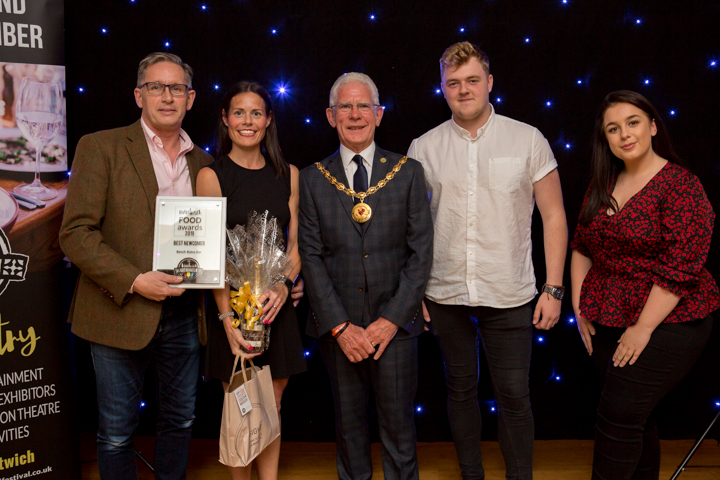 Food Festival Chair Christine Farrall said: "Nantwich Food Awards go from strength to strength, and are keenly fought over each year.
"They recognise the high standard of food and drink businesses which attract many tourists and visitors to the town."
The awards were provided by Crewe company Concorde Trophies and additional prizes were donated by Rodney Densem Wines, McCarthy's Salon, and Living Pure Natural.
Festival director John Coulter paid a special tribute to the festival volunteers, adding: "The volunteers are the lifeline of the Festival.
"They number almost 100 and come from all backgrounds; many are retired, others often have full time jobs and family responsibilities.
"Some work for a few hours during the Festival, others the full weekend. The organising committee and subcommittee members work tirelessly the whole year through.
"They are an amazing, hard working group of people who are unpaid and who love Nantwich, as do I and my fellow Directors Chris and Andrew, and we are enormously proud to be part of this group."
The awards were sponsored by Applewood Independent Financial Advisers.
Further details about the food awards, the food festival and how to get involved can be found on www.nantwichfoodfestival.co.uk
(Images courtesy of Nantwich Events Photography)