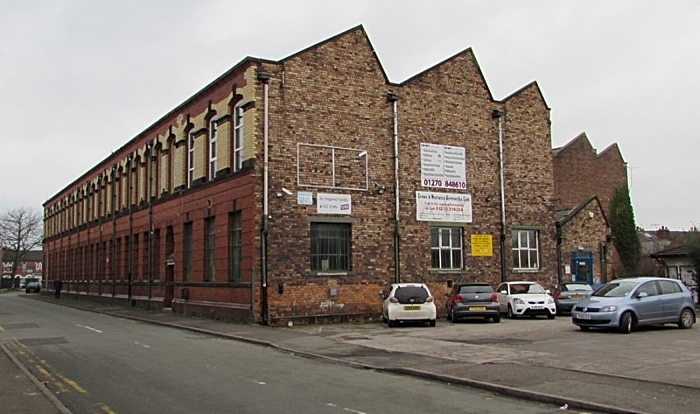 A multi-million pound project to relocate Camm Street and build a new base for Crewe & Nantwich Gymnastics club has been unveiled.
Under the plan, in its early stages, a new 80x40m gymnastics building would be built, with land next to Vagrants in Willaston one of the possible locations.
It would also provide an 80-space car park and some of the best facilities for gymnasts young and old across South Cheshire.
Stuart Deeley, chair of Crewe & Nantwich Gymnastics and Community Activities Association, unveiled the plan to Nantwich Town Council last night (September 26).
Mr Deeley, who has been involved in the club for 30 years, hopes the proposed new centre will be open in time for the 2022 Commonwealth Games in Birmingham.
The current Camm Street club has more than 450 members, and was opened by The Queen in the mid 1980s.
But facilities are now rundown with a leaking roof, poor insulation and heating, limited parking and expensive maintenance.
The new-build would be open 9am-9pm and provide fitness training for all levels, gymnastics facilities of international standards, and create a 'centre of excellence' in South Cheshire.
Mr Deeley told Nantwich News: "There are two potential sites – Vagrants at Willaston but also land next to Cumberland Arena in Crewe.
"It's in the early stages at the moment, no plans have been submitted to Cheshire East Council, and we'll be sending out surveys to people in Nantwich to hear their views."
He said trustees at Vagrants have been favourable to the idea, and it would see the new Camm Street built on the plot between the Vagrants car park and Newcastle Road (pictured).
It is estimated the project would cost in the region of £5 million, with money from the sale of the current Camm Street going towards it along with match funding and potential lottery money through Sport England.
Mr Deeley added: "The first stage will be to put together a pre-application, and we need to show Cheshire East there is an "essential" need for this.
"Then we'll be looking to get a budget for the building and all the equipment.
"Surveys will be going out at the end of October.
"This project is going to cost several million pounds. But we have more than 450 gymnasts of all ages and we need a modern new centre.
"We have an offer on the table for the current Camm Street site."
Mr Deeley also presented the project to Crewe Town Council, showing the pros and cons of relocated Camm Street to land next to the Cumberland Arena in Crewe.
(pic, top, of Camm Street by Jaggery under creative commons licence)