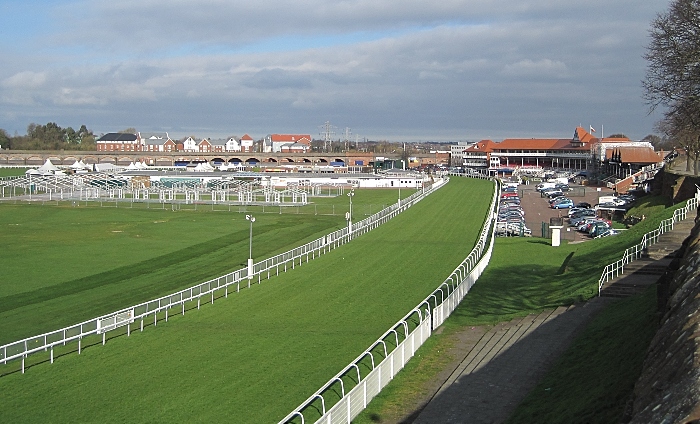 Guest post by Colin Milne
The 2019 calendar of thoroughbred racing is a wrap at Chester Racecourse, but plans for upcoming events are underway.
The home of the annual Ormonde Stakes recently announced a full slate with Halloween happenings, the return of the Lord Mayor's Fireworks Extravaganza, and 2020 racing fixtures.
Despite June flooding that threatened the Liverpool Gin Summer Saturday, 2019 was another successful campaign at the 480-year-old racecourse.
The racing season concluded on 28 September with a day of surprising victors.
Out of the seven races on the day, just two favourites won, with the Oddschecker picked Strait of Hormuz taking the Boodles EBF Novice Auction Stakes, and Gossip Column winning the Raymond & Kathleen Corbett Memorial Handicap.
Other big winners were James Park Woods in the ESL Group Novice Stakes, and Well Funded in the MBNA Handicap.
Halloween Week
Two Halloween events come to The White House gastropub in the racecourse's Paddock area this October.
A Halloween craft workshop will be held on Monday 28 and Tuesday 29 October from 12-4 pm. Participants will complete three spooky craft projects including a drinkable, vampire-inspired potion and personalized Halloween bag of goodies.
Entry to the workshop is £10. Tickets are available through the Mini Makery.
On Thursday 31 October, a ghostly tour of the historic venue kicks off at The White Horse.
Join Chester's ghouls as they rise with legendary tales and a trick or treat hidden treasure hunt. In addition to a good scare, attendees are invited to go home with a pumpkin picked from the Parade Ring Patch.
Tickets are £15. Tours start at 11 am and 2 pm. If you dare face the ghastly ghouls of Chester, call 01244 304 650 or email [email protected] for tickets.
Lord Mayor's Fireworks Extravaganza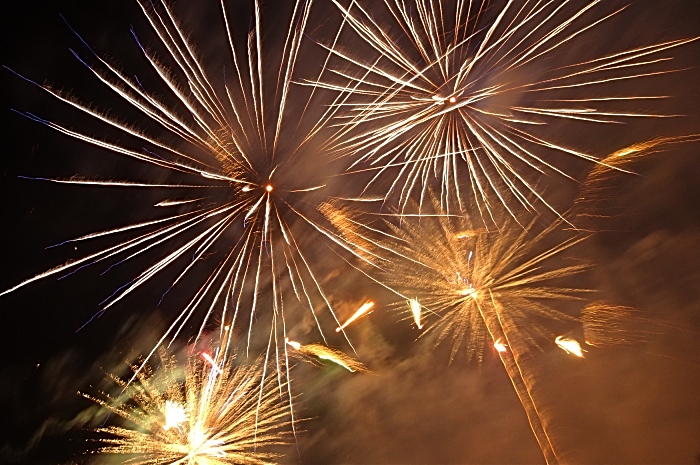 The Lord Mayor's Fireworks Extravaganza returns to Chester on Saturday 2 November for a 55th annual installment.
A year after local partnerships stepped in to save the event when longtime organizer Chester Lions withdrew, the Extravaganza looks to be on solid ground.
In addition to fireworks, attendees can look forward to a fairground with food and beverage concessions.
Ticketholders are invited to visit The White Horse garden for a BBQ meal and fully stocked bar.
Ben Sheppard, Capital North West and North Wales Drivetime presenter, will provide entertainment throughout the evening. The event will benefit Lord Mayor's charities, the Chester Lions, and the Share charity.
Tickets to the Lord Mayor's Fireworks Extravaganza are available now at https://www.chester-races.com/latest/other-events/lord-mayors-fireworks-extravaganza.
The Admission price is £5 in advance or £6 at the gate. Ticketholders will have access to the gate beginning at 5 pm to enjoy pre-show entertainment. A small fireworks display is scheduled for 6:45 pm. The main display kicks off at 7:30 pm.
2020 Fixtures Calendar
It's not too early to begin planning for next year. Thoroughbred racing fixtures for the 2020 season at Chester were recently announced with 15 race days taking place between May and September.
Eight fixtures are scheduled on Saturdays–the same number as this year.
The season kicks off on 5 May with City Day and runs through the Season Finale on 26 September.
Other highlights on the calendar include Summer Saturday on 13 June, City Plate Day on 11 July, Midsummer Meeting on 25 July, and Autumn Festival on 11 and 12 September.
The full 2020 fixtures calendar at Chester:
City Day – 5 May
Ladies Day – 6 May
Chester Cup Day – 7 May
Roman Day – 23 May
Summer Saturday – 13 June
Ladies Evening – 26 June
Summer Festival – 27 June
Ladies & Gents Evening – 10 July
City Plate Day – 11 July
Midsummer Meeting – 25 July
Family Funday – 2 August
Ladies Day – 22 August
Autumn Festival – 11 September
Autumn Festival – 12 September
Season Finale – 26 September
Tickets to all 2020 season fixtures go on sale Thursday, 10 October.
More information and online purchase are available on chester-races.com or by phone at 01244 304 600.