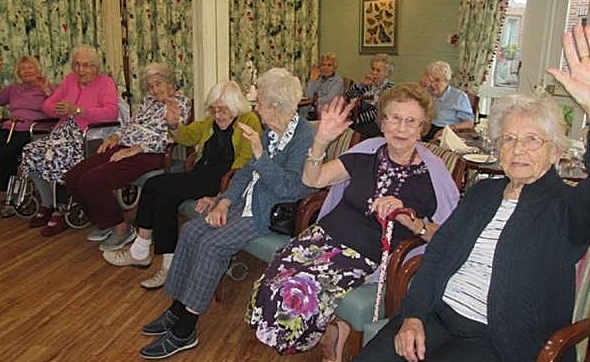 Richmond Village in Nantwich took part in BBC Music Day to help a campaign to bring music to everyone in the UK living with dementia by 2020.
The retirement village held a classical music afternoon for residents and those living in the local community to enjoy an afternoon singing, sharing memories and raising awareness of dementia.
The classical music afternoon revisited the 50s, 60s and 70s with renditions of Boulez and The BBC Philharmonic Orchestra.
BBC celebrated its fifth annual Music Day, with this year's theme being music and wellbeing, the power of music to inspire, bring us together and make a positive impact.
BBC Music Day worked with organisations involved with dementia care across the UK.
Dementia is currently the biggest killer in the UK. Someone develops it every three minutes and there is currently no cure.
Nicola Jackson, Senior Village Adviser at Richmond Villages in Nantwich, said: "It has been great to collaborate with the BBC as part of their Music Day initiative helping bring music to everyone in the UK living with dementia and raise awareness of the disease.
"We'd like to thank all those involved with the BBC Music Day at Richmond Nantwich, our residents thoroughly enjoyed the afternoon and reliving the songs of their past.
"Bringing music to people living with dementia is so important as it can really help improve their quality of life by stimulating memories and connecting them to past events.
"This can also help bring people with dementia together, encouraging them to interact and share memories and that's exactly what we achieved today."