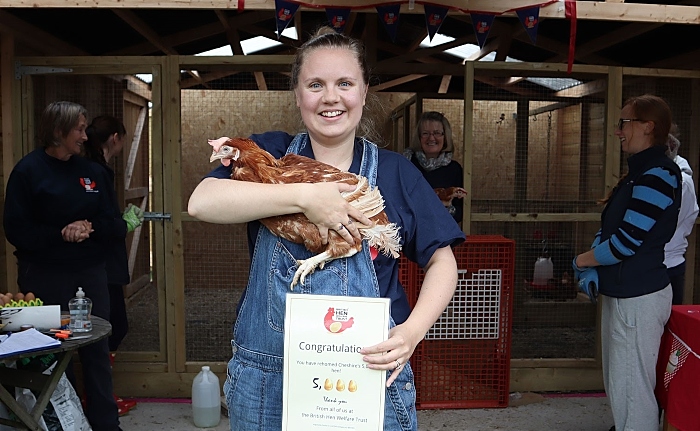 The British Hen Welfare Trust in Cheshire has rehomed its 5,000th hen as a new pet.
The team, based in Nantwich and run by Cheshire coordinator David Marek, took more than 300 hens out of their colony cages and rehomed them to 61 different families earlier this month.
The lucky 5,000th hen was taken home by Rose Higgins, from Stockport, who was adopting her third flock of ex-bats from the charity.
David said: "We're simply delighted to have reached the 5,000 hen milestone in over a year.
"Nothing gives the team more pleasure than sending these deserving hens on their way to a new life; life-saving volunteer work comes with such a great feelgood factor!"
The hens rehomed last week were ex-caged hens from a commercial egg farm and had been laying eggs to be sold in supermarkets or to go into processed foods.
At 18 months old, they are no longer deemed commercially viable and are sent to slaughter unless the BHWT steps in to rehome them.
To adopt some hens and experience the feelgood factor that comes with saving some lives in the process, register at www.bhwt.org.uk and then call Hen Central on 01884 860084.
The rehoming in Nantwich will take place on Sunday October 20.