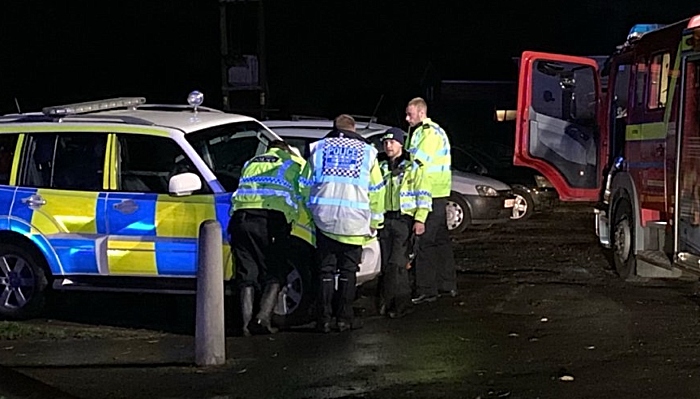 A man was rescued from the River Weaver floods in Nantwich last night, police have confirmed.
Specialist officers from across the force were called to the river close to Nantwich Pool off Wall Lane after reports a man had been caught in the floods.
The Cheshire Police helicopter was also called out to help locate the missing man at around 11.30pm.
He was eventually found and pulled from the waters and taken to hospital for treatment. His condition is not currently known.
In a tweet overnight, Cheshire Police Specials said: "This evening officers from #DST & Crewe LPU have responded to reports of a person in water close to Nantwich town centre.
"A multi-agency response was made by @cheshirepolice @CheshireFire @NPASBarton @NWAmbulance. Male located by #BW113 & rescued before being taken to hospital."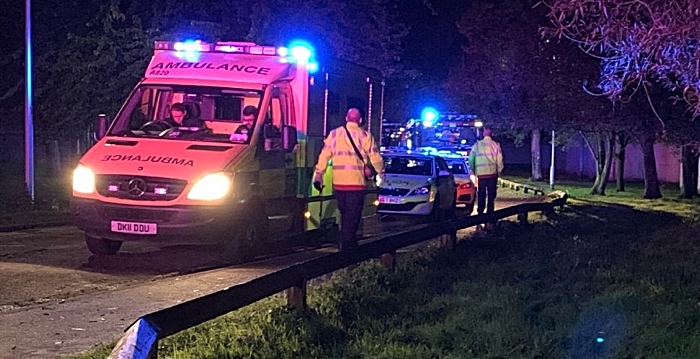 Earlier on Saturday, two children and a dog were rescued by fire crews off Shrewbridge Road in Nantwich as properties were hit by flood waters.
Many witnesses said the River Weaver was at its highest for several decades yesterday after 24 hours of heavy rain.
It flooded Nantwich Lake and large areas around the river.
Mill Island was almost completely submerged, and large parts of the flood plain were under water.
However, residents reported that flood defences on the new Kingsbourne housing estate close to the football ground had worked and none of the new properties were affected.
Welsh Row was badly hit with several businesses flooded, and the road closed off.
Other busy routes including the A51 between Nantwich and Woore, and the A530 between Nantwich and Whitchurch badly hit in places.
Nantwich Fire Station states: "Nantwich responded to a wide range of incidents yesterday.
"Flooding affecting properties on Marsh Lane, flooding affecting properties on Audlem Road, sheep rescued in Audlem, and RTC involving one vehicle at Spurstow, and the rescue of person from River Weaver."
As we reported yesterday, Flood Warnings from Environment Agency remain in place along the Weaver in Nantwich and surrounding areas.
An Environment Agency statement last night said: "River levels have continued to rise at the Shrewbridge river gauge as a result of rainfall.
"Consequently, flooding remains possible for properties in and affected by access to Lakeside View. We do not expect further significant rainfall overnight.
"However, river levels will remain high tomorrow, (27/10/2019).
"Our incident response staff are closely monitoring river levels and will issue further updates if necessary.
"Staff are out in the area and will relay information and assist the emergency services and council. Please be aware of your surroundings and keep up to date with the current situation. Avoid contact with flood water."
(Pics courtesy of @CheshirePolSC)