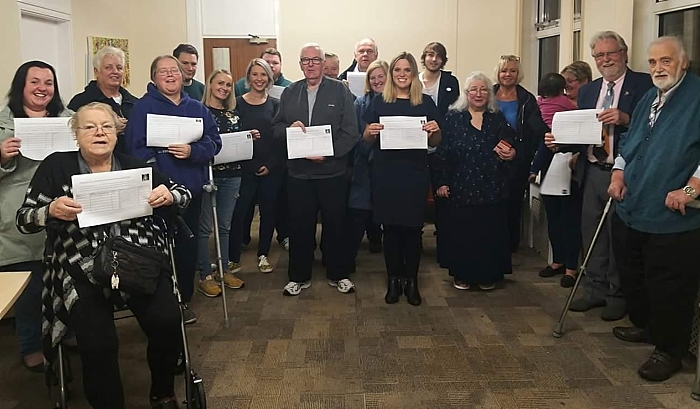 A new sprinkler campaign has been launched by residents of Crewe and Nantwich in response to the tragic fire at Beechmere.
150 people lost their homes, property, memories and in some cases pets in the horrific blaze in Crewe in August.
It has emerged Government Building Regulations do not require facilities like Beechmere to have automatic water suppression systems.
The campaign, entitled Sprinklers in Specialised Housing and Registered Care Accommodation, is calling on the owners of such facilities to install sprinklers if not already in as a means of improving the control of fires in the future.
The campaign is backed by Crewe and Nantwich Laura Smith MP, the Fire Brigade Union and Cheshire Fire Authority as well as former residents of Beechmere and their families, as well as Crewe & Nantwich Conservative candidate Dr Kieran Mullan.
Campaign members have launched a petition, run by Labour North West, set up a street stall to highlight the campaign and lobby local authorities to establish an accreditation system of facilities which have automatic systems in place.
Campaign member Diane Yates, a former Mayor of Crewe, said: "I was privileged to visit Beechmere on many occasions when I was Mayor and was so impressed with the sense of community that existed there.
"It was therefore with great shock I realised just how fortunate the residents had been to escape the fire which developed so quickly and that there had been no legal obligation for the building to have sprinklers installed.
"We were so lucky to avoid another Grenfell and it seems to obvious that elderly and vulnerable people in care facilities in Crewe and Nantwich should have the same level of protection that is given to people in Scotland and Wales."
(Pic: Residents at the launch meeting held at Jubilee House in Crewe on 26th October)