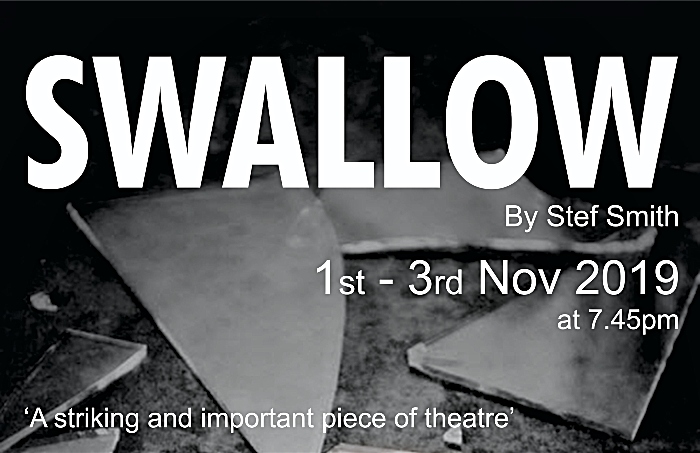 Nantwich Players Studio presents Swallow this weekend, writes Claire Faulkner.
Written by Stef Smith and directed by the cast and Studio team, this production is strikingly intense and beautifully produced.
It follows the stories of three strangers who have been smashed by life, who eventually link together as they start to deal with their trauma, recovery and hopefully, a new start.
Anna, played by Sian Weedon hasn't left her flat for nearly two years.
She has stopped eating, and is gradually smashing her flat apart.
Her downstairs neighbour Rebecca, played by Bethany Froud, smashes the TV, and then herself after discovering her ex-partner has found a new love.
Samantha, played by Elaine Caulfield practices in front of a mirror how to become Sam, the man she knows herself truly to be.
All three actors gave fantastic performances, some of the best that I've ever seen at The Players.
I wouldn't hesitate to go an see this production again.
The production is tense in places and portrays a dark aspect of loneliness, but hope and the theme of new beginnings, trust and friendship is also present.
The set is minimal, but extremely effective.
A black stage with three benches, and a light box which spins round to highlight space and location.
It's a breath-taking production.
Swallow is running at The Players Theatre until Sunday 3rd November.