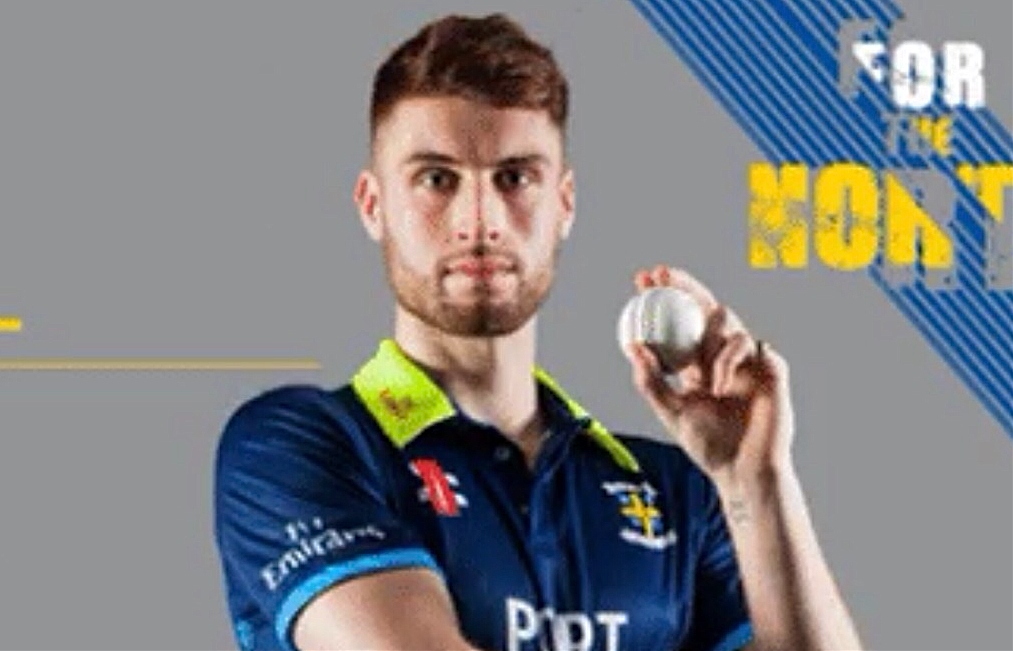 Crewe Vagrants Cricket Club have announced the return of former junior star George Harding.
Harding left the club a few years ago and enjoyed a four-year contract with Durham County Cricket Club where he made his first class debut against Glamorgan in May 2017.
But he left Durham at the end of the season and has agreed to re-join Crewe Vagrants where as well as playing for the 1st team he will be coaching at the club.
Right-hand batsman Harding will be involved in Winter indoor nets training at Brine Leas in Nantwich on January 8 next year.
Harding, who is also a left-arm spinner, was at Crewe from 2005-2014, starting with the under 9s and played for Cheshire county between 2011-2015.
He then travelled to New Zealand where he played for Sydenham CC in 2014/15 as an amateur overseas player.
He returned to play for Leek and Staffordshire in summer of 2015, before returning Down Under toplay for Irymple in Australia as an overseas Professional in 2015/16 and again in 2018/19.
He was the club professional for Stockton 2017-2018, and had a similar role at Tynemouth in 2019.
Most impressively, Harding was on the books at Durham County CC from 2015-19.
He played for Durham Academy 2015-2017, was part of Durham's 2nd team which Won the 2Xl Championship in 2017 and 2018, before making his 1st team List A debut at Headingly in May 2017.
He made his Durham CCC First Class debut at Glamorgan on May 26 2017.