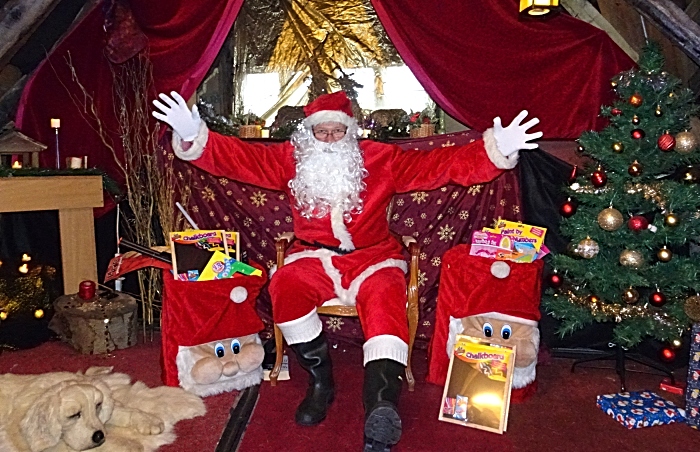 Santa Claus is taking time off from his busy schedule to meet and hand out presents to boys and girls at Nantwich Bookshop.
Father Christmas has set up a Nantwich branch of his Grotto upstairs in the attic of the Bookshop on High Street.
Santa will be in Nantwich every Saturday (10am-3pm) and Sunday (11am-3pm) in December, from December 7 to 22.
Price = £3 per child and each child will receive a small gift from Santa.
It's the 11th year that Santa has set up his Grotto in the premises.
The event is organised by Rotary Club of Nantwich with support of Nantwich Bookshop & Coffee Lounge.
A representative from Rotary Club of Nantwich said: "The money raised from both Santa's Grotto and his trips around the town will be donated to The Wingate Centre, St Luke's Hospice, Nantwich Museum, Air Ambulance and Rotary Community good causes."
Denise Lawson, from Nantwich Bookshop & Coffee Lounge, said: "Our favourite charitable event of the year is looming again. Santa is coming to Nantwich Bookshop so that all the children can give him their lists.
"Looking forward to seeing as many of you as possible."
For further information please contact Nantwich Bookshop & Coffee Lounge via phone: 01270 611665, email [email protected] , or Facebook https://www.facebook.com/NantwichBookshopCoffeeshop/