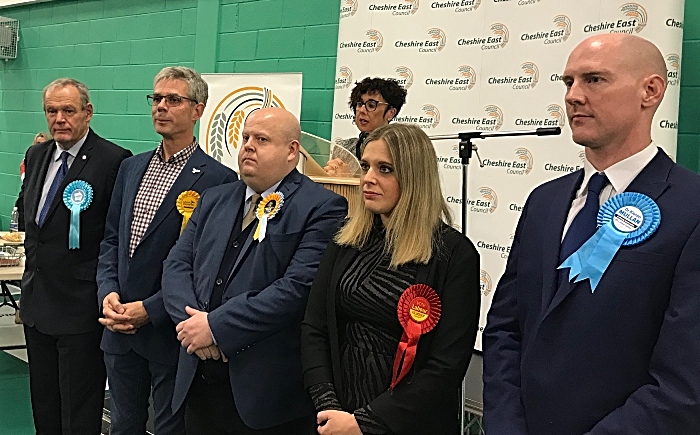 Conservatives have taken back Crewe & Nantwich seat with Kieran Mullan ousting Labour's Laura Smith.
Dr Mullan polled 28,704, while Ms Smith registered 20,196 votes, giving Conservtaives a healthy 8,508 majority.
The marginal seat was seen by many as one of the key indicators, but the Tories have achieved a more comprehensive victory than many predicted.
Liberal Democrat candidate Matthew Theobald polled 2,618.
Matt Wood of the Brexit Party secured 1,390.
Green Party candidate Te Ata Browne polled 975
Andrew Kinsman, of the Libertarian Party, polled 149.
The turnout was 67.25%.
In 2017, Laura Smith won by just 48 votes, polling 25,928 and beating Conservative's Edward Timpson who polled 25,880.
Turn out in that election was 69.9%.
That was an increase from the 67.5% turn out in the 2015 election, which Mr Timpson won for the Conservatives with 22,445 votes, beating Labour's Adrian Heald 18,825.