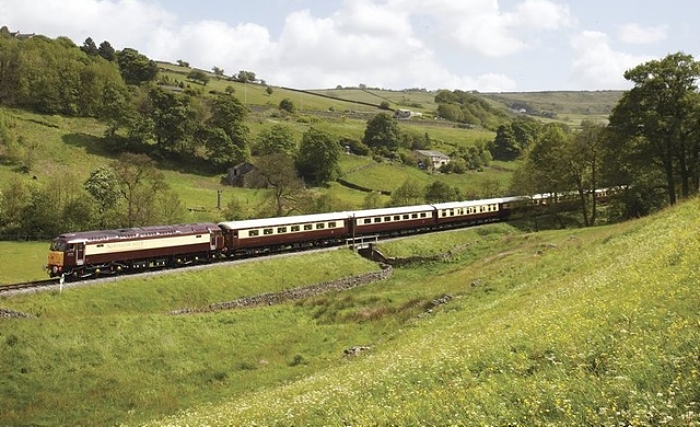 The Christmas holiday season might just be everyone's favourite time of the year.
If anything, it's a perfect opportunity to spend some quality time with the loved ones doing something nice.
Certainly most of us begin to think about presents, decorations, shopping and other things that need to be sorted out before the big day.
But what about those days out gift ideas – or just days out for ourselves to enjoy?
Many of us already have our favourite spots to go to, as well as things planned to do, such as Chester Zoo, Beeston Castle, Tatton Park, Delamere Forest and more.
More free time around holidays is usually an excellent opportunity to travel, visit relatives, but also just enjoy a change of scenery – and there is no need to go very far.
Taking a trip on the Cheshire-based Northern Belle, Britain's most luxurious train, is a gift idea to get you on the right track.
There are special seasonal offers available, including via attractive gift cards, like this nice-looking Christmas lunch that includes an impressive seven-course lunch with some of the British specialties served.
It's a nice way to provide a more personal and private experience for travellers.
It does resemble some similar solutions that work successfully in other industries.
For example, modern casinos offer coupons to increase gaming value, and travel companies sometimes throw in small group personalized tours to sweeten the pot.
The important thing is to look for special offers and packages that present real value to customers, whether it's in correlation to money or because of the memorable experiences.
Besides that, there are always plenty of venues offering excellent days out and gift opportunities in Cheshire.
Chester Zoo is one of the county's biggest attractions and also offers a good gift idea at Christmas, with gift vouchers, tickets, events and goodies.
Beeston Castle in Cheshire is one of the jewels in the English Heritage crown.
And from as little as £48 a year, membership of the Heritage makes an excellent gift so you can visit Beeston and other venues around the UK.
Delamere Forest in Cheshire is another beautiful day out location, and Forestry England is also offering excellent value membership gift ideas, with annual membership just £40 a year.
And Dunham Massey run by the National Trust is another venue which is a lovely day out both in winter and summer.
Families can enjoy a day out there for less than £30 a day, and of course it's free for National Trust members.
Tatton Park is probably the best know park in Cheshire, and is offering lots of Christmas events this month.
With acres of Parkland and Gardens to explore, the impressive 18th century Mansion, historic working Farm and adventure playground, you won't be stuck for inspiration.