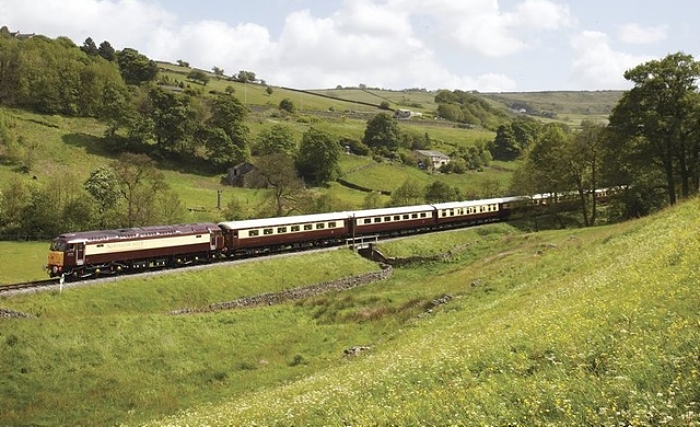 Britain's most luxurious train, which has its headquarters in Nantwich, will be making two special trips from Crewe within 48 hours next month.
First, the Northern Belle will head for Britain's most romantic station Carnforth, where the classic 1940s movie Brief Encounter starring Trevor Howard and Celia Johnson was filmed.
Then the following day it will take passengers on what promises to be a "blooming lovely" day out at the Royal Horticultural Society's Cardiff Flower Show.
The Northern Belle, with its seven 1930s-style Pullman carriages hauled by a vintage locomotive, is Britain's equivalent of the iconic Orient Express train.
Managing director Jeanette Snape said: "It transports passengers back to the golden days of rail travel – when the journey was as important as arriving.
"During the Brief Encounter trip there will be dancing on the Carnforth station platform to the train's resident band and the chance to pucker up under the famous clock where Howard and Johnson's characters kissed in the film.
"The Cardiff Flower Show is the first one in the RHS season and heralds the start of spring. So that should be a blooming lovely day out for everybody."
The train leaves Crewe at 11.25am on Friday April 12 for Carnforth with a seven-course lunch served on board following a champagne reception.
The following day it departs at 8.35am for Cardiff with a three-course brunch on the outward journey and a five-course dinner on the way home in the evening.
For further details and to book see www.northernbelle.co.uk or call 01270 899681.