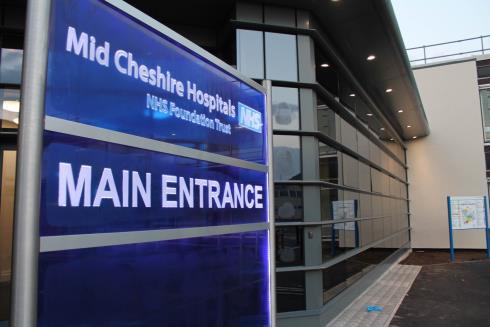 Two Cheshire councils have agreed to work together to support a Sunday bus service connecting mid Cheshire to Leighton Hospital and Crewe from next February, writes Stephen Topping.
There have been no Sunday bus services running to Leighton Hospital since Cheshire East Council cut the number of bus routes it subsidises in April 2018, following a review.
But there have been calls to reinstate a Sunday service ever since, and at Thursday's full council meeting, it was announced that CEC is working with Cheshire West and Chester Council to find an operator.
The service would run between Northwich and Shavington, and would serve Winsford, Middlewich, Leighton and Crewe along the way.
Cllr Craig Browne, CEC's deputy leader, said: "Since the review of our supported bus service back in 2018, there has been no Sunday service from Crewe to Leighton Hospital.
"We have received representations from residents and user groups who need to get to the hospital for work, to visit relatives or to access healthcare.
"And so, I can now announce that we are seeking tenders to deliver a Sunday service to Leighton Hospital.
"Financial support will be managed from existing council budgets, and subject to acceptable tenders being received from operators, we expect to commence this service in February."
Cuts to the supported bus network saw many evening and weekend services axed, in a move that saved CEC £1 million.
Carol Jones, chairman of the Crewe and District Bus Users Group, told the Local Democracy Reporting Service about the need for a Sunday service to return last month.
She said: "We would like [CEC] to actually look at the impact of bus services on enhancing people's lives.
"Buses are about making sure people are able to get out and about and enjoy themselves – going to the theatre, the cinema, the bingo hall – to improve emotional health and wellbeing.
"Better transport, better future – that is our message because we want people to get out and about, to enjoy our towns and the support the many events held around Cheshire East.
"I was in hospital for 10 days last year including two weekends.
"It would cost visitors £20 to get to Leighton Hospital and back by a taxi from Crewe because there were no buses running. It is just not on."