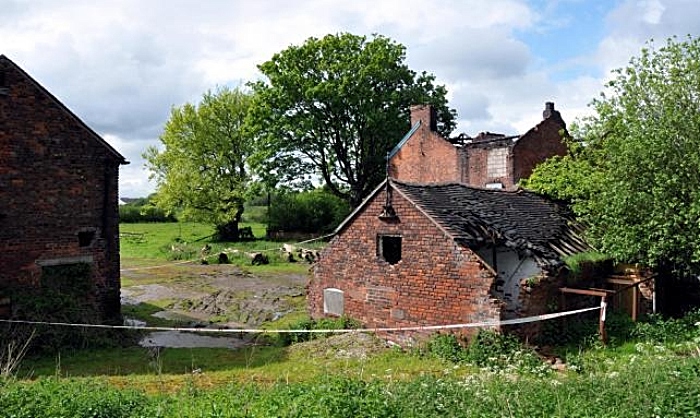 Cheshire East Council officers are working through thousands of responses from residents on a key document that could pave the way for a new travellers transit site in the borough, writes Stephen Topping.
The council ran a public consultation on the draft Site Allocations and Development Policies Document (SADPD) – the second part of the council's local plan – in August and September.
In its latest iteration, the crucial planning document earmarks land across the borough for smaller housing developments, and it sets aside Cledford Hall for 10 transit pitches for gypsies and travellers.
But Middlewich councillors insist the site is not suitable for gypsy and traveller accommodation – and a petition against the transit site now has 490 signatures.
At Thursday's full council meeting, Cllr Craig Browne, CEC's deputy leader, said: "In the autumn we received almost 3,000 responses to the consultation on our publication draft of the SADPD.
"As I have outlined previously, we are committed to listening and are taking the results of any consultation we undertake seriously.
"So we are currently reflecting on all of the issues raised in those responses and considering whether any changes should be made."
Cllr Browne stated in October's full council meeting that the council could make 'changes to the original publication' based on the responses it received from residents and carry out further consultation.
Cledford Hall received planning permission for a transit site in 2015, but the plans failed to materialise before time ran out last year.
Councils with a transit site can provide suitable temporary accommodation for gypsies and travellers, while the site gives police the power to immediately close down unauthorised encampments.
CEC does not have a transit site, but borough chiefs confirmed they were considering reviving their original plans this summer following a string of unauthorised encampments across the borough – most notably at Barony Park, in Nantwich, which forced the closure of the site's leisure centre.
The plans were fiercely contested the first time around – with residents, councillors and Fiona Bruce MP all lodging objections – and they have not proved any more popular this year
Cllr Jonathan Parry and Cllr Carol Bulman, two of Middlewich's Labour CEC members, presented a report to cabinet in August explaining why Cledford Hall is not suitable for a transit site based on best practice guidelines previously set by Government.
It suggests Cledford Hall is too close to the Ansa site in Cledford Lane, has poor access to schools because of a lack of pavements on the road, and would be too close to Middlewich's settled traveller community – which could cause conflict.
Meanwhile, Middlewich Town Council has vowed to fight against the plans, promising in August to oppose any firm planning applications for the site and take CEC all the way to a judicial review if needed.
But some CEC members have called on the authority to take action in setting up the Cledford Hall transit site after the council had already proposed it in 2015.
Cllr Peter Groves, Conservative, called on the cabinet to 'reaffirm its commitment to expediting the Cledford site' at June's meeting.