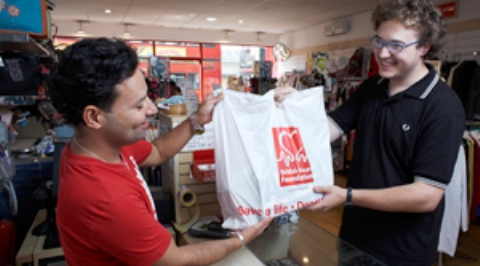 Dear Editor,
Whilst most people's Christmas wish lists this year will consist of many-a-material good, I assure you that the Christmas wishes of thousands of people in the North West this year, look quite different.
Tragically, heart and circulatory diseases kill 19,993 people every year in the North West of England and around 930,000 in the area are currently living with the daily burden of these conditions.
This Christmas, I'm asking you to please think about the millions of families and individuals across the UK who are missing this year's festive joy; wishing that they could be home from hospital for Christmas lunch, are awaiting a new heart for their baby or hoping a cure is soon found for a loved one's vascular dementia.
By donating to the British Heart Foundation (BHF) this festive season, you can help to make these Christmas wishes come true.
Donations to the BHF will go towards funding life saving research into heart and circulatory diseases.
The BHF receives no government funding for research, so scientists in universities and research centres across the North West hugely rely on donations to find new cures, treatments and ways to diagnose and prevent heart and circulatory conditions.
Please consider gifting a sprinkle of hope this Christmas and help us get one step closer to beating heartbreak forever in North West of England.
To donate, please visit www.bhf.org.uk/Christmas
Merry Christmas and yours sincerely,
Amanda Bringans
Director of Fundraising at the BHF