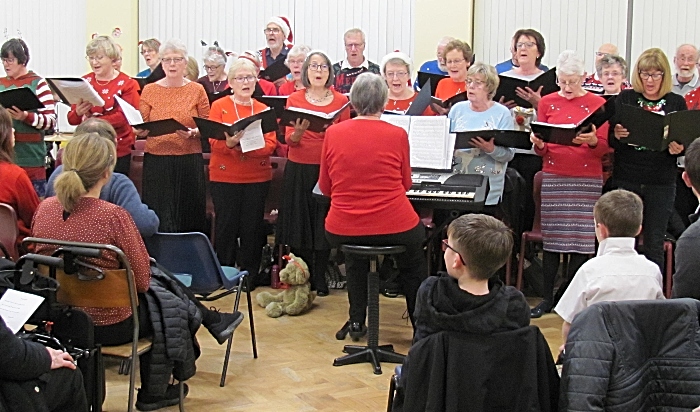 Audiences were entertained at Wistaston Community Council's annual 'Christmas Concert' at St Mary's Church Hall in Wistaston, writes Jonathan White.
The concert featured the Wells Green Choir led by Myra Wood, Wistaston Church Lane Academy Choir led by Helen Collett and soloist Alana Scott.
Carol's sung by the audience were 'Away in a Manger', 'Hark! The Herald Angels Sing', 'I'm Dreaming of a White Christmas', and 'Winter Wonderland'.
Festive refreshments were available during the interval. There was a prize raffle.
The event was also supported by members of Wistaston Community Council, Wells Green Choir, The Woodside public house, H. Clewlow Butchers, and Wistaston Church Lane Academy.
Wistaston Community Council needs new members to help organise next year's Christmas Concert, as well as other Wistaston-based events such as the Spring concert, Summer Fete, Flower and Produce Show and the Fireworks Display.
For further information visit http://www.wistastoncommunity.co.uk or search Wistaston Community Council on Facebook.