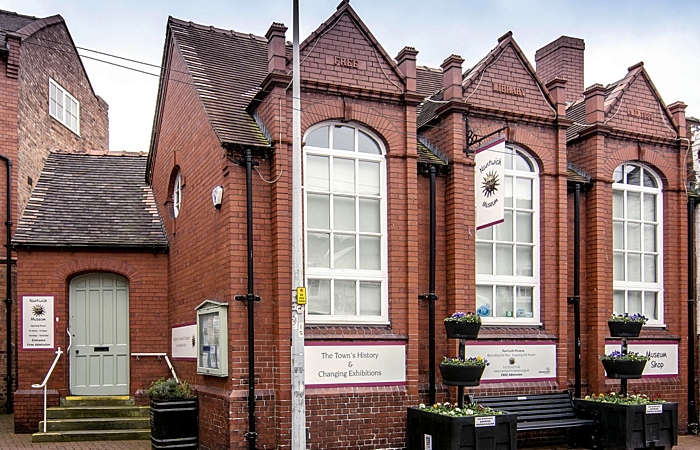 Nantwich Museum is preparing to celebrate its 40th anniversary in 2020.
A series of special events will be held alongside the normal exhibitions, walking tours of the town, workshops, coffee mornings, and other one-off events.
The museum opened in January 1980 in the former Nantwich Free Library building in Pillory Street with the aim of preserving the history of the town and its environs.
The Millennium Gallery was a major addition in 2000 along with a secure Collection Store and general storeroom.
Today, plans are in hand to re-develop the museum and its permanent displays.
Special events to mark the 40th birthday include a talk on Saturday June 6 by Gaye Blake-Roberts Curator of the Wedgwood Museum, a Community Collection Day and competitions for children.
New temporary exhibition opens in the Millennium Gallery on January 8.
"Dreams of Nantwich" by Michal and Jan Obolewicz seeks to create the mythical and fairy tale story of Nantwich through its beauty and history in the medium of watercolour.
Holly Holy Day, the annual commemoration of the Civil War Battle of Nantwich, takes place on Saturday January 25.
The programme of events at the Pillory Street museum includes:
10am – Civil War tour of the town (£4, Museum Members £3).
10.30am – 11.30am – Pike and Musketry demonstration led by members of The Sealed Knot (free entry).
11.30am – Civil war tour of the town (£4, Museum Members £3).
11.45am -12.45pm 17th century music by Forlorne Hope (free entry).
A model depicting the 1644 Battle of Nantwich will be on display throughout the day.
A new series of talks is also scheduled for Spring, including:
March 11. Great Fire of Nantwich – Keith Lawrence & Andrew Lamberton.
March 18. The Nantwich Workhouse by Bill Pearson.
March 25. Nantwich's Norman Castle by Bernie Strawson.
April 1. Theatres and Cinemas of Nantwich by Graham Dodd.
April 8. Nantwich Races by Keith Lawrence and Bernie Strawson.
April 15. Nantwich, a Walled Garrison in the Civil War by Brian Cole.
Costs are £25 for full course (£20 Museum Members) or £5 per talk (Museum Members £4).
Bookings will be taken from today (January 2).
Temporary exhibitions in the Millennium Gallery following "Dreams of Nantwich" have been announced:
"Personal Voices" by The Breakaway Textiles Group opens March 11.
"Endangered & Extinct" by Val Hunt opens May 13.
"40 Years of Nantwich Museum" opens July 15.
"2020 Nantwich Camera Club Photographic Exhibition" opens September 16.
"A Celebration of Stitch" by Connected Threads opens October 28.
"neo-Renaissance" by Mark Sheeky opens December 15.
Children's Holiday Workshops will take place on Wednesday and Thursday February 19-20.
Admission to the museum, which is run as an independent charitable trust, is free.
Contact Nantwich Museum on [email protected], call 01270 627104, visit www.nantwichmuseum.org.uk, https://www.facebook.com/nantwich.museum or https://twitter.com/NantwichMuseum