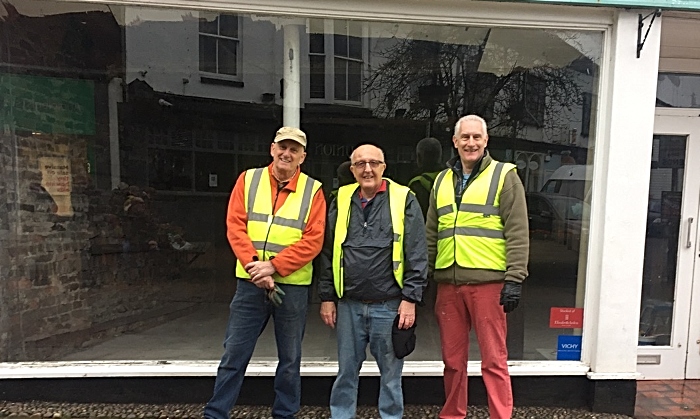 Big-hearted volunteers have stepped in where others fear to tread – by cleaning up two Nantwich grotspots.
These hardy folk from Civic Society and Rotary Club teamed up to clean up the outside of an "eyesore" empty shop unit, formerly a pharmacy, on High Street.
And they also tackled graffiti on a bridge on Mill Island in Nantwich.
Jeff Stubbs, Chair of the Civic Society, said they felt they had to step in as the town prepares to welcome thousands of visitors to the Battle of Nantwich tomorrow (January 25).
And it comes after Nantwich News reported how town councillors discussed how to tackle the grottier areas of the town.
Jeff said: "The Civic Society has been in contact with the owner of the former pharmacy on High Street for a couple of years to encourage him to clean it up.
"We have tried to interest him in using the photographic stick-on vinyls with a scene of a bright shop in use – to give the impression of some activity and not an empty drab shop.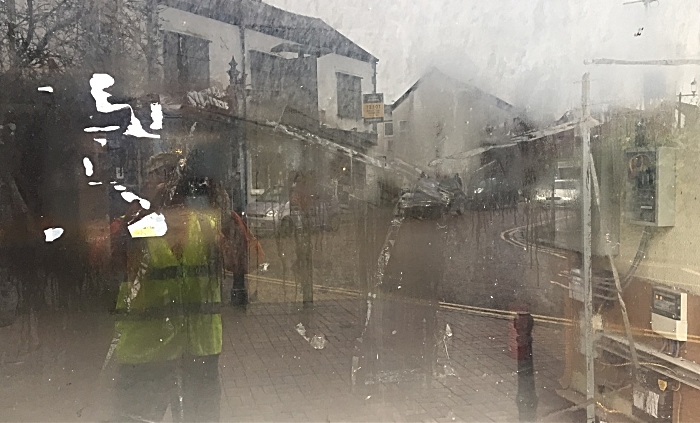 "They are often used on indoor shopping malls where one landlord controls the units. The cost however is around £1k as it is a double window.
"To date we have not been successful – but we did get his permission to clean it up.
"So volunteers from the Civic Society and the Rotary Club of Nantwich did just that.
"We cleaned the paintwork and scraped the windows of baked-on residue years of dried sellotaped posters, removed weeds and general muck – and ended up with a real improvement.
"Many favourable comments from shoppers were received for our efforts."
The team also cleaned graffiti off the Millennium Bridge at Mill Island earlier this week.
"It's all with tomorrow's Civil War crowds in mind," added Jeff.
Fellow Civic Society member Peter Epton raised the organisation's concern at the last town council about the state of certain parts of the town.
In that meeting, Cllr Peter Groves said they had written to the owners of other empty buildings asking them to be cleaned up.