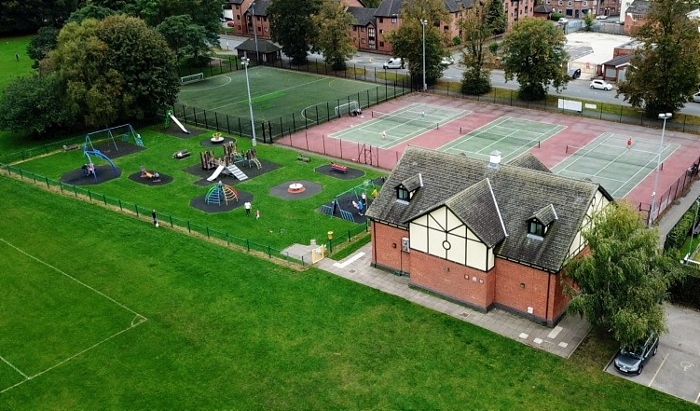 Work on a perimeter fence around Barony Park in Nantwich to prevent unauthorised traveller camps could start in March, it has emerged.
And campaigners who viewed detailed drawings of the plans this week, hope it will lead to the park gaining "green flag status".
Friends of Barony Park campaigners and Crewe & Nantwich MP Dr Kieran Mullan met with Cheshire East Cabinet Member Cllr Mick Warren met to discuss the plans this week.
They have been calling for an injunction and a perimeter barrier to protect the park following repeated unauthorised encampments over the past few years.
Some encampments have led to the temporary closure of the Barony Park leisure facilities, while residents some camps have left the park out of action for days.
This week, Cllr Warren shared draft designs for improving the park and installing a perimeter of low wooden knee rail.
The designs were developed after a site visit by a specialist and after reviewing plans developed by residents and Dr Mullan over the past few months.
The planned development will also allow Everybody Leisure to begin work on a perimeter jogging path.
Dr Mullan said: "The plans looked very positive and importantly Cllr Warren committed to starting work on the knee rail perimeter by the end of March.
"Then they can consult residents on wider changes in the medium term.
"Cllr Warren seems committed and determined to deliver, but of course it is up to us to keep pressing until we see shovels in the ground.
"I've also asked Cllr Arthur Moran to get formal agreement from Nantwich Town Council that it will establish a perimeter for Coronation Gardens."
A spokesperson for Friends of Barony Park said: "We continue to feel cautiously optimistic.
"It will be fantastic if work starts by the end of March.
"But like Kieran we want to keep pushing on this as we have been let down before."