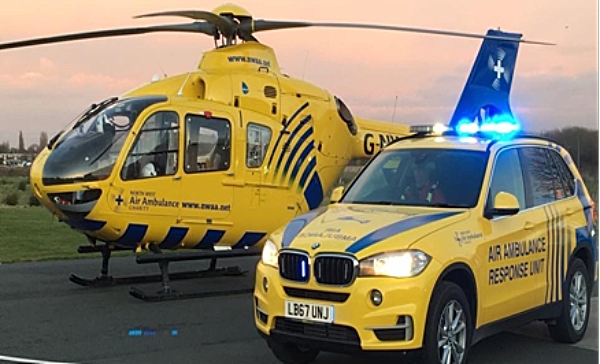 The Rotary Club of Nantwich has raised more than £700 to help keep the North West Air Ambulance flying its life-saving missions.
The donation of £775 will fund an hour and a half of North West Air Ambulance flying time, rescuing critically injured patients who would not survive without the service.
North West Air Ambulance was one of the local charities supported by the Rotary Club of Nantwich Christmas Float collection, which raised more than £6,500.
Club spokesman Ashley Weaver said: "We were delighted to choose this charity following an inspiring presentation by Victor Crawford from North West Air Ambulance.
"It's great to support the vital work of this charity – one that you hope you will never need, but when you do it is literally a life saver."
The North West Air Ambulance, crewed with pilots, paramedics and doctors, has three helicopters located at Blackpool and Barton, operating seven days a week, 365 days a year.
It flies more than 2,000 missions every year and its helicopters have a cruising speed of 160mph – 30mph faster than the average speed of a F1 grand prix race.