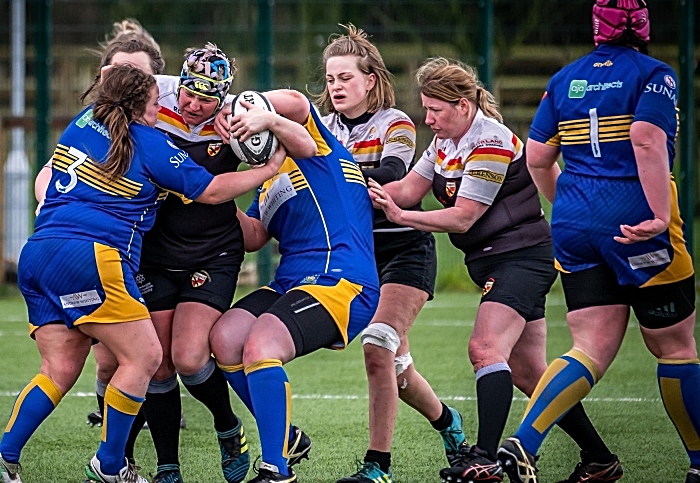 Crewe & Nantwich Ladies relinquished their grip on the Intermediate Plate, being knocked out by Kenilworth Ladies 7-36.
The current holders battled the wind and rain as well as a resolute Kenilworth side who proved too strong.
Kenilworth scored the opening try after just five minutes, the first of six in the game.
Crewe needed to fight and used their physicality to regain possession and drive Kenilworth back into their half.
But despite their efforts the Kenilworth back line was dangerous when they had the ball and were able to put two more tries past Crewe.
Then Cherie Davies led a driving maul over the line to score her first ever try for Crewe, which was converted by Skipper Jordan Morris, making the half-time score 7-17.
In the second half, Kenilworth had the wind advantage and they kept Crewe pinned in their 22 for most of the half.
Some outstanding tackling kept Kenilworth at bay but in the last 20 minutes the tempo proved too much for Crewe.
After a flurry of injuries to the back line, Kenilworth were able to capitalise on their pace and scored another three tries and two conversions.
Crewe captain Jordan Morris said: "It was a tough day at the office and we are obviously disappointed to be out of the Plate competition.
"However, once again we proved we have pride for our club and determination by the bucket load, as despite horrible playing conditions we played for the full 80 minutes and still had
a crowd to watch!
"It's games like this that keep testing us and making us grow.
"We now need to prep for a massive league game against Sefton on Sunday!"