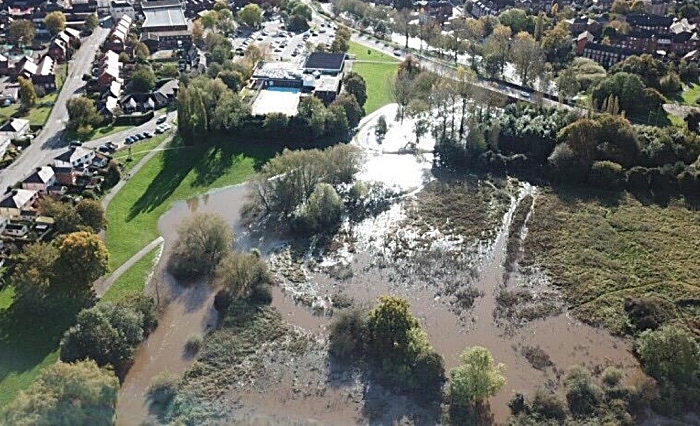 Crewe & Nantwich MP Kieran Mullan has called on Cheshire East Council to speed up a funding scheme to help residents hit by flooding.
Government grants of between £500 and £5,000 have been available since November for householders affected by flooding.
In October, dozens of homes and businesses in the River Weaver catchment area in Nantwich and further afield were flooded.
And this month, more flooding problems have hit properties.
In November 2019 the Government announced grants were available to flood-hit homes and businesses to help protect them from future flooding and to help with the costs of flood damage.
However, Dr Mullan says Cheshire East has so far failed to make this funding available to residents.
Dr Mullan said: "I urge Cheshire East to make this money available to residents.
"The Government has acted to support people affected by flooding but unless and until Cheshire East establish a process for residents, they can't get at it.
"It is very frustrating for residents to see in the press that money is available but find that they have no way of accessing it.
"I have asked Cheshire East to prioritise this."
A number of other local authorities have already established their schemes and they are open to applications, including in Staffordshire, Derbyshire and Yorkshire.
http://www.eaststaffsbc.gov.uk/emergency-planning/flooding/flooding-recovery-support
https://www.doncaster.gov.uk/doitonline/property-flood-resilience-pfr-grant-application
https://www.bassetlaw.gov.uk/flooding-information/property-flood-resilience-pfr-scheme
Councillor Laura Crane, Cheshire East Council cabinet member for highways and waste, said: "Cheshire East made enquiries with central government in November 2019 regarding access to flood grant funding under the Flood Recovery Framework scheme.
"Unfortunately, those enquiries were not successful.
"Central government were informed that residents in Cheshire East had suffered flooding in July and October, 2019 and the council had received a number of enquiries from residents and businesses about how to access funding from this scheme.
"The council has been informed that we did not qualify for flood-related funding for events that occurred last autumn, nor those flooding events last summer.
"We were informed that as each flooding event across the country is different the decision to trigger the Flood Recovery Framework is subject to ministerial discretion and that central government only activates the framework in exceptional circumstances.
"However, the council will continue to press for additional financial support from the framework on behalf of our residents and businesses affected by flooding."