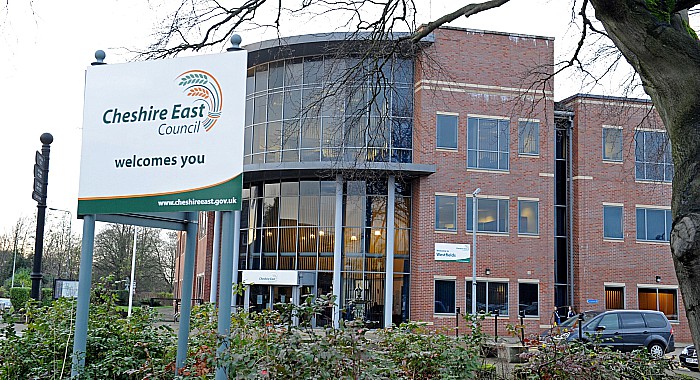 Cheshire East Council has launched a new Covid-19 information hub which includes essential information and updates on changes to council services as a result of the pandemic.
The council is also launching 'Cheshire East – People Helping People' – a place for people to offer and request help.
Many people and organisations in the Cheshire East community are keen to offer help and support to others.
Cheshire East has a large proportion of people who are advised to self-isolate and may not be able to get out and about as they did before the outbreak.
'People Helping People' is a service that connects people offering help to people who need help.
Cllr Sam Corcoran, leader of the council, said: "We are working closely with the NHS and social care services to provide support to those who need it most.
"The latest announcement that schools will close has raised fresh challenges and we are working tirelessly so that we provide clarity to parents, schools and our staff.
"We are advising residents to remain vigilant.
"While many of our communities are coming together to help, there are also people who may seek to take advantage of this present situation.
"Support is therefore best offered through trusted service providers like Cheshire East Council's 'People Helping People' service or within small groups or through local charitable organisations where the participants already know each other.
"Events are moving swiftly around the pandemic and advice on the council website cheshireeast.gov.uk will be updated regularly."
All bus users are urged to check regularly with their bus service operators to see if services are running in their area.
A full list of bus operators can be found at https://www.cheshireeast.gov.uk/public_transport/bus/bus_service_changes.aspx
Some services are being impacted by the implications of Covid-19 and changes may happen at short notice, with printed bus timetables not being updated to match services that are running.
Meanwhile, Cheshire Community Foundation has set up a fund to help charitable groups support vulnerable people affected by Coronavirus.
Some charities are reliant upon volunteers and will struggle if vital supporters become ill, self-isolate or are unable to help due to caring responsibilities of their own.
The Cheshire and Warrington COVID-19 Response Fund will prioritise funding to charitable projects across the county that are supporting people affected by the virus, helping to keep them safe and supported in their homes and reducing pressure on the NHS.
The Cheshire and Warrington COVID-19 Response Fund will support charitable projects providing activities that help vulnerable people self-isolating, provide funding to coordinate community response and support volunteers, and increase capacity for organisations providing emergency support, such as foodbanks or benefits advice.
Zoe Sheppard, CEO of Cheshire Community Foundation, said: "This situation is rapidly evolving, so we wanted to quickly get a fund in place to support our community and give people who have been enquiring about what they can do to help a place to go.
"Philanthropy has an important role to play in supporting and enhancing the government response, especially in support of our most vulnerable communities.
"We have seen through various appeals in the past that local people really do care about where they live and want to ensure that those hardest hit are supported."
People and businesses who are able to donate to the Fund, visit http://cheshirecommunityfoundation.org.uk/donate/ or email [email protected] or call 01606 330607.