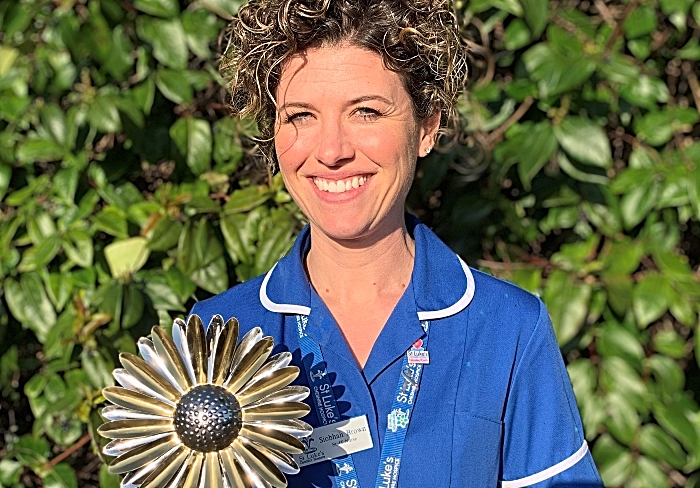 This daisy is the symbol of hope for St Luke's Hospice this summer as it launches its "Appeal for Hope".
The Cheshire hospice is inviting people to pre-order one of the ornamental flowers in return for a donation to the as a sign of hope that better times will come.
St Luke's Staff Nurse Siobhan Brown said: "Over the past weeks we have all been looking for signs of hope – from rainbows in windows to the beautiful spring flowers appearing in our gardens.
"We all need a glimmer of hope, now more than ever.
"We would be delighted if our St Luke's daisy could become a symbol of hope for you and your family this summer.
"An everlasting celebration of life and love and the hope that better times will come.
"Your daisy could be a touching tribute to the life of a loved one or a beautiful gift for someone you love and treasure every day – even if you haven't been able to hug them for a while."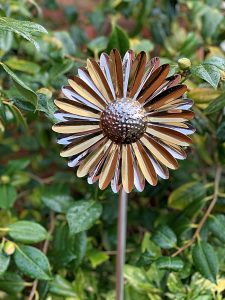 The silver and gold daisies have been custom made by the British Ironwork Centre in Oswestry.
They are made of lacquered brass and steel, standing 50cm tall and 18cm wide.
Each flower has a hollow stem which can be filled with a heartfelt note to a loved one.
They can sit outside in a garden as a lasting symbol of hope, or they could be on display in the home.
The money raised from the sale of each daisy will help St Luke's to continue to care and support more than 1,000 patients and their families each year.
Its charity shops are currently closed and summer fundraising events either postponed or cancelled.
Nurse Siobhan added: "I am very aware of the amazing support we receive from the community.
"Your support is giving all of our doctors and nurses hope at this very difficult time.
"We, like you, are looking forward to seeing the first 'blooms' of hope very soon."
A limited number of daisies will be available from late summer, but they can be pre-ordered now for a suggested donation of £30 on St Luke's website www.slhospice.co.uk/daisy or by calling the Hospice on 01606 551246.
Anyone who would like to support the work of St Luke's, can make a one-off or regular donation to the Hospice on the website www.slhospice.co.uk/donate