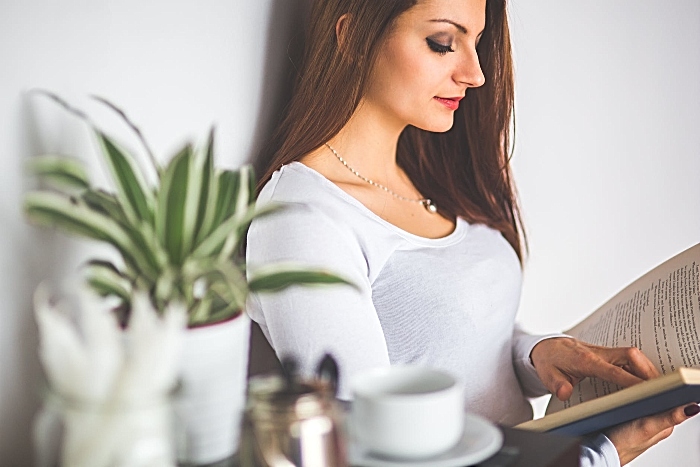 With much of the world still in the grip of the COVID-19 pandemic, many of us could find ourselves in lockdown for many more weeks than originally expected.
Whether you're working from home, educating your children during school shutdowns, or you've lost your job as a result of the virus, many of us are facing unique challenges we've never had to face before.
This can take a toll on your mental wellbeing and your health in general.
So it's important to make sure you take care of yourself.
Here are some ideas to help you feel your best, despite the lockdown.
Stay Positive
This is easier said than done sometimes, but trying to stay in a positive frame of mind will keep you from feeling too down and can divert feelings of worry and stress. It might feel like you've been home forever, but focus on the good parts, such as extra time spent with family or a chance to catch up on your reading list, and you'll feel a lot better about the entire situation. You could even try a CBD product (more on this later) from somewhere like PureKana to help you keep on top of your mental health and feeling ready to tackle each new day.
Create a Routine
If you never know what each day is going to bring, this can heighten your stress and worry. Instead, create a structure to your days so you have a routine and know what to expect.
If you're working from home, create a work schedule like you would if you were in the office.
If you are homeschooling your kids, set aside time each day for each subject, with lunch and breaks so that you know what you'll be doing.
Stay Connected
Just because you're stuck at home doesn't mean you can't still connect with friends and loved ones.
Set up a Zoom or Facetime meeting and spend some time catching up and talking about what you're doing during lockdown.
Make plans for what you'll do when this is over, and you can get together again.
Text or call each other on a regular basis so that you can stay in touch and connected with each other.
Try to Relax
If you're looking for a new way to relax and you've tried warm baths, yoga, and reading, but want to try something else, CBD oil may be just what you're looking for.
CBD oil is derived from the marijuana plant but won't make you high.
Instead, it induces feelings of relaxation and many research studies have found that it has a positive effect on depression and anxiety.
Check out the best CBD oil and see if it helps you feel a bit better about your situation.
Get Some Exercise
When you exercise, your body releases endorphins, which are brain chemicals associated with mood.
By increasing your endorphins, you feel better overall.
At the same time, preventing weight gain during your lockdown will naturally make you feel better as well.
You might not be able to go to the gym, but you can still fit in some exercise each day.
Try yoga or weightlifting at home, taking a walk through your neighbourhood or downloading a fitness app to your phone.
You can also look for virtual classes to help you stay in shape.
Staying active will ensure that when the lockdown is over you don't have to start from scratch.
Don't Watch the News All Day
With everything going on and changes happening all the time, it can be tempting to keep the news on a continuous loop so that you don't miss anything.
However, this constant cycle, often with the same information being reported over and over again, can make the situation seem a lot worse than it is.
Set aside a time each day to check the news so you're on top of the latest but take a break from it for the rest of the day.
Eat Healthy Foods
You may have some extra time on your hands right now, which gives you the opportunity to try some new foods and get into the kitchen to cook. Eating healthy during lockdown helps prevent weight gain, but it also fuels your body and your mind so that you feel better, both physically and mentally.
Avoid snacking on junk food all day and focus on getting plenty of fresh fruits and vegetables, lean protein, whole grains, and low-fat dairy foods.
Being in lockdown can certainly be an inconvenience and it can bring about feelings of stress and concern.
However, taking care of yourself until you can get back to normal can make it seem less overwhelming and scary.
Don't be afraid to reach out to your doctor, a therapist, or a Nantwich support group if you need additional help managing your emotions.
(Image by Pexels free licence)