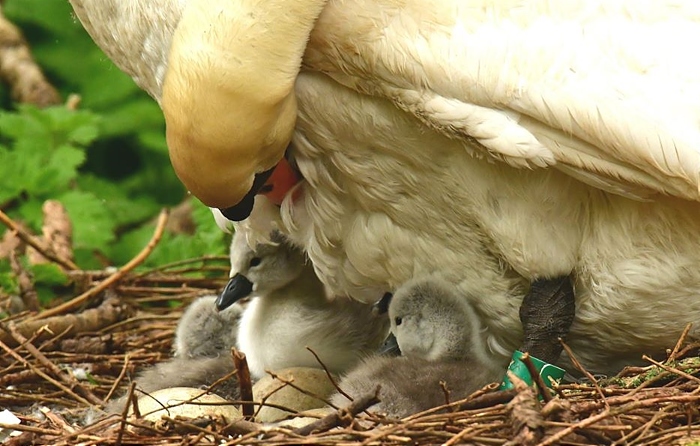 They have brought joy to many of us in Nantwich over the years.
But the latest Swan family to reside on the River Weaver has been even more of a welcome relief during the current pandemic lockdown.
Beautifully captured by so many of our readers, these graceful creatures with their newborns have provided a pleasant distraction to many on daily walks.
So we decided to pull together a range of photos sent in by our readers so they can be viewed all in one place.
They can often by seen on or by the River Weaver between Waterlode and the Reaseheath bridge.
Swans should not be approached, so pictures should be taken from a safe distance.
If you fear any swans are injured or in danger, you can seek more advice and report it here https://www.swanlifeline.org.uk/injuries-advice/
The RSPB advises: "Swans are very attentive parents, so a young lone cygnet may mean that something is amiss.
"Young cygnets are very vulnerable, so if you find one that you are absolutely sure is orphaned, put it safely into a cardboard box that contains a clean cloth.
"You should then contact a reputable swan rescue agency, who will give you the necessary advice on how to care for it until they can collect it. You should not attempt to hand-rear the cygnet yourself."
These images are courtesy of our readers, including Stephen Brown (featured image, above), Carole Bentley, Trev Bailey, Victoria Savage, Jackie Symms, Phil Dodd and Vicky Higham.