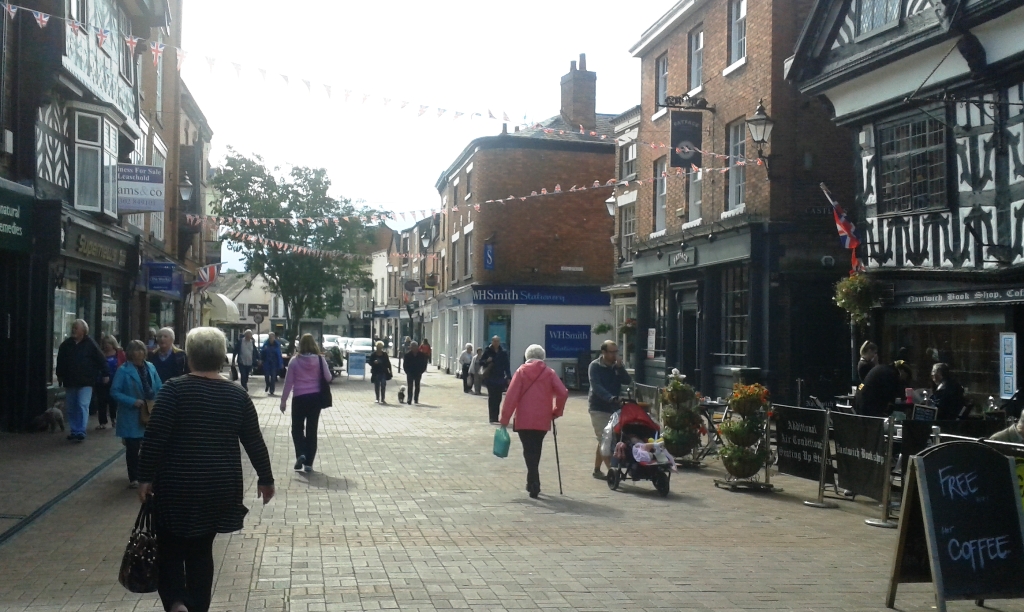 A town councillor has called for tighter restrictions on vehicles accessing Nantwich town centre amid damage to paved areas.
Cllr Carole Thomas says heavy delivery vehicles are causing damage to the pedestrianised town square, leading to more falls, trips and injuries to shoppers.
She says a gate on Mill Street where the road meets the pedestrianised area will help prevent it.
A similar gate is in place at the bottom of Pepper Street, Beam Street end, but town councillors this has been left open too often.
Cllr Thomas told Nantwich Town Council: "I am concerned about the problems we've got on paved areas in the town centre.
"We have a considerable amount of traffic and deliveries and heavy goods vehicles causing the majority of the problems in areas where there is now people tripping and falling and being injured.
"We ought to look into restricting heavy goods vehicles. Most of them have electric trollies so they could trolly in their deliveries in a morning or evening if vehicles were parked on the perimeter of the centre.
"We need to see if we can make it a non vehicle access town centre eventually.
"A small access gate at the Mill Street entrance would help, I'm sure."
Cllr Peter Grove agreed, adding: "I think one of the reasons from highways is trying to balance air quality needs. Banning large vehicles could mean more small vehicle visits."
And Cllr Arthur Moran added: "This has been raised before.
"There used to be some bollards at the end of Mill Street where pedestrianised part ends.
"We had a consultation with traders about installing them again, but there was so much protest from them we had to take a backward step on this.
"But it is worth raising again as there are a lot of large lorries which come trundling across the square."
Cheshire East Council highways has carried out some improvements to paved areas in Nantwich during the lockdown, including Mill Street, High Street and Barker Street.