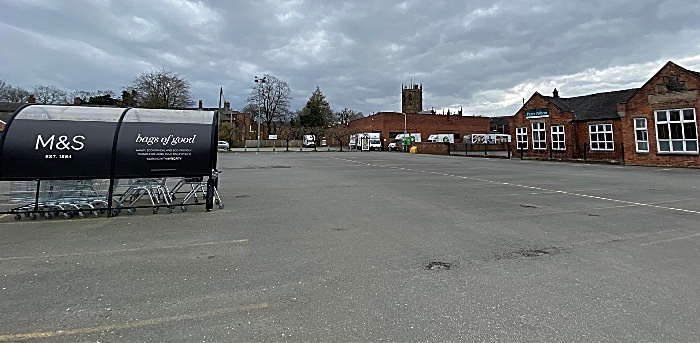 More than 1,000 people have signed a petition in just 12 hours calling for Cheshire East Council not to reintroduce parking charges from June 15.
We revealed yesterday how the authority was going to bring back charges across its car parks in Nantwich, Crewe and other towns.
But it led to anger among many, who say it will damage any chance local businesses re-opening will have of attracting shoppers back into the town centre.
Crewe & Nantwich MP Dr Kieran Mullan called on Cheshire East Council to rethink the plan to reintroduce charges and launched a petition to demonstrate residents opposition to the move.
He said today that more than 1,000 people had signed the online petition in 12 hours – and believes this demonstrates the strength of feeling.
Dr Mullan said: "The reintroduction of car parking charges on June 15th is a mistake.
"Our smaller retailers need all the help they can get.
"This will make it even more difficult for them to start getting back on their feet.
"Businesses in Crewe & Nantwich will be doubly disadvantaged as they will be competing with places that never had car parking charges in the first place.
"This inconsistency has always grated on people and now we have the council ploughing ahead with plans that seem to take no account of that.
"The councillor in charge of this decision represents Sandbach where they don't have parking charges.
"Retailers have said to me that this could be viewed as a conflict of interest.
"The government are rightly encouraging people to use their cars instead of public transport when cycling or walking aren't an option.
"Cheshire East should think again.
"More than 1,000 have signed this petition – an incredible amount in 12 hours."
Cheshire East Council said the reintroduction of charges is necessary to control demand, help the turnover of parking in the towns, and support social distancing.
But Dr Mullan added: "As the cabinet member who approved this represents Sandbach, where there are no parking charges, and I haven't seen a plan to introduce them there to help control social distancing, I'm afraid that argument holds little water.
"That seems like a poorly thought up excuse at best."
We have contacted Cheshire East Council for an updated comment today, and are awaiting a reply.
The petition can be signed online here:
https://www.drkieranmullan.org.uk/news/petition-against-car-parking-charges