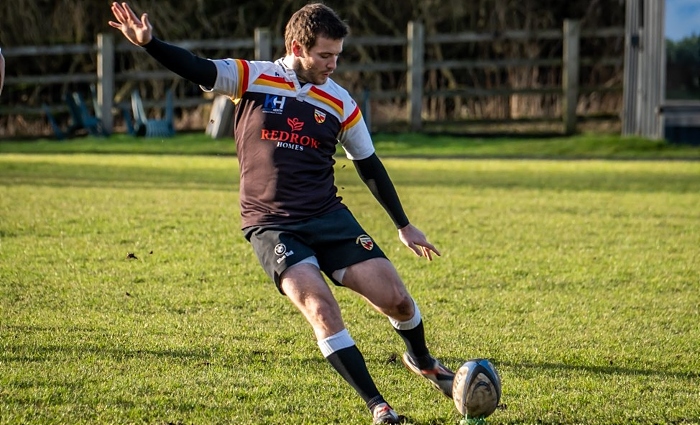 Crewe and Nantwich RUFC men's team have returned to training in preparation for the 2020-21 season.
The club has already made changes off the field, with new chairman Graham Jackson and the newly appointed director of rugby Nick Kennedy.
Now they are working on a return to training safely under strict safety measures laid out by the government and RFU.
Nick said: "We have been receiving regular updates from the RFU regarding the 6 stage plan for returning to training and playing.
"We are currently at stage B.
"I would like to thank all of the volunteers that have produced risk assessments, put in place sanitisers, signage etc to make our environment as safe as it can be in line with current regulations.
"We will continue to monitor the situation closely and modify our approach in line with changes to regulations and guidelines as they occur.
"We are looking forward to taking our first steps on the road back to playing and seeing our players back at the club following the first trial session on this week."
Head Coach John Farr is remaining at the club for his third consecutive season.
And he is eager to put in the groundwork for a prosperous season.
Farr added: "For me last season can be summed up as failing to realise potential.
"We played well enough at times to beat anyone but lacked focus and let ourselves down.
"This time I believe the lads have even more potential.
"There's a balance to the squad, enough experience and a competitive edge.
"We're starting during difficult times but the break has allowed a little more clarity on what needs to be done. We just need to get started now!"
The senior ladies are set to return for pre-season training on Wednesday July 8.
Katie Heirene, Ladies Captain, said: "Like the men's side we are really eager to get back to some sort of training.
"Finishing 2nd in our first Championship season was a fantastic achievement and we absolutely want to continue building on that success!
"The long break has been great in many ways, to rest bodies and plan for the future, but it's now time to start working hard to get to where we want to be for the forthcoming season."
The Vagrants-based club welcomes new players or all ages and abilities.
Anyone interested can find out more on the club website www.cnrugby.uk
Players need to pre-register their attendance with the Club Secretary [email protected]
(Image courtesy of Crewe & Nantwich RUFC)