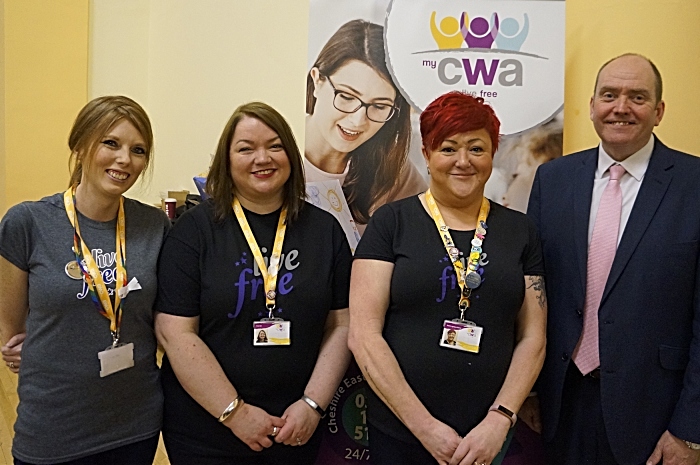 A South Cheshire charity providing emergency accommodation for women suffering domestic abuse is to receive a share of £8.1 million government funding.
Cheshire Without Abuse, based in Crewe, is to get £231,600 as part of a funding package announced by Homelessness Minister Luke Hall.
It comes from £10 million that has been made available to domestic abuse charities to support them during the COVID-19 pandemic.
Homelessness Minister Luke Hall said: "Home should be a place of sanctuary, but for domestic abuse survivors and their children, it is the opposite.
"Protecting survivors is an absolute priority during these unprecedented times and beyond.
"The funding will give charities the vital lifeline they need to help people across England escape abuse and rebuild their lives, away from the threat of violence."
Kieran Mullan, MP for Crewe and Nantwich, said: "Having met some of the fantastic people involved in the work of CWA I know how passionate they are about helping victims of domestic abuse.
"It is fantastic to see they are getting support from the government.
"We must all carry on playing our part looking out for and supporting people suffering."
The Government says it aims to bring forward legislation to give domestic abuse victims "priority need" access to settled housing.
This funding follows the virtual Hidden Harms Summit convened by the Prime Minister.
It was held in response to challenges victims have faced during the coronavirus pandemic and to ensure they continue to get support.
More than £16 million has been awarded to 75 projects to help fund domestic abuse refuge services for victims and their children, and £25 million for support services for victims of domestic abuse and sexual violence in the community during the coronavirus outbreak.