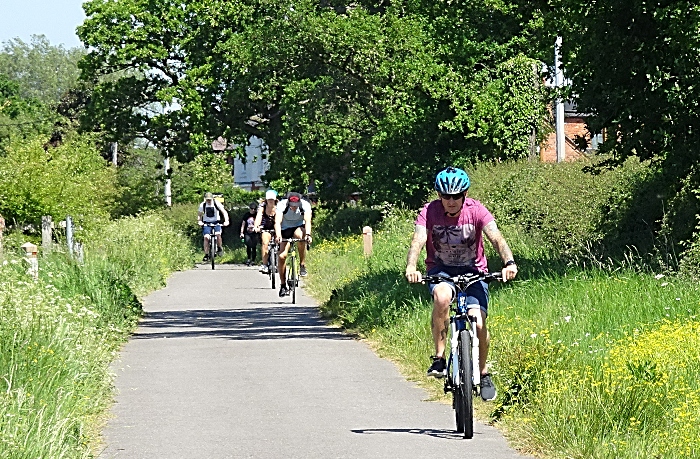 A South Cheshire group campaigning for more sustainable transport, has welcomed Cheshire East Council's plans to boost cycling and walking facilities.
Ben Wye, who runs Active Crewe Travel, said there needs to be a commitment to improving measures for safer, more comfortable and more convenient facilities for walking and cycling.
His comments come after CEC announced how towns like Nantwich could see pop-up cycle lanes, more walking routes, lower speed limits and wider pavements as part of plans to encourage more "active travel" among residents.
Ben said: "We have submitted many ideas that have been proven elsewhere to encourage people to choose healthier and more environmental ways to travel.
"The short-term measures present a unique opportunity to see what works best for everyone.
"There will be resistance as people adjust, but in the longer term the aim is to make our environments better places.
"Together we can create communities where people want to live, work, travel and invest in after the Covid crisis.
"This will put us in a better position to face the next, and much more dangerous crisis of the climate emergency.
"Covid-19 has been described as a stress test for a future, bigger crisis that could disintegrate the global order.
"It has brought out the best in our communities, but also exposed weaknesses that we need to remedy to protect ourselves from future disasters.
"The increasing health, social, educational and economic gap will only be exacerbated by the current climate crisis unless we collaborate and embrace change together.
"Inability to change rapidly is democracy's biggest existential challenge, and we see this on every local street."
The Cheshire East Council plan, it says, is part of the authority's Covid-19 recovery.
It is developing a series of projects aimed at delivery this summer, including:
● Pop-up cycle lanes, with protected spaces for cycling
● Measures to reduce rat-running in streets
● Improved walking and cycling routes to school
● Safer junctions, with the potential for bus and cycle-only corridors
● Implementing lower speed limits
● Wider pavements, which also enables social distancing