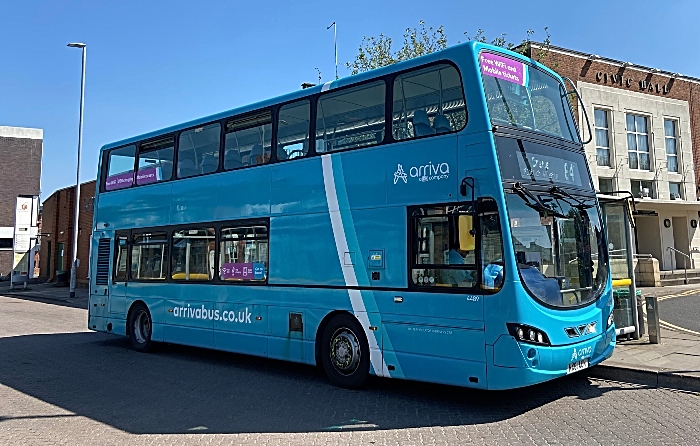 Cheshire East Council says a new system will make it easier for older and more vulnerable residents to apply for concessionary travel passes.
The launch comes as the authority ended its lockdown "all hours" free bus travel for elderly and vulnerable users.
The council and its transport company, Transport Service Solutions (TSS), says a new online application portal on the council's website means users do not have to physically visit a customer service point, such as a local library, although that facility will resume from July 6 on a phased basis.
The online application route will avoid face-to-face contact and is expected to prove more convenient and user-friendly.
Residents who do not have a computer or someone to assist them, can still apply to the council once libraries and customer service centres are open.
The new online application system was launched yesterday (July 1).
Also, free concessionary bus travel will now only be available again after 9.30am.
The half-fare concessionary travel before 9.30am will return.
Cheshire East Council and TSS lifted the time restriction on free and concessionary bus travel during the lockdown period, enabling older and vulnerable residents to get to supermarkets and access other key services.
They say latest government guidelines could see an increase in passenger demand at peak times.
Cheshire East Council deputy leader Councillor Craig Browne said: "We anticipate that many older, disabled and vulnerable residents would prefer a more convenient and safe method of applying for their concessionary bus pass and, if necessary, they can be helped by a family member or friend to do this.
"At the same time, we must try to get the borough's transport economy back on its feet and to revert to the pre-lockdown peak time travel arrangements is a natural step in that direction."
Residents are reminded that face covering is required on public transport.
The new system has been approved under data protection regulations and meets accessibility and security requirements.
Further information on concessionary bus travel, temporary arrangements during the pandemic and the new online application process can be found at www.cheshireeast.gov.uk/buspass
(Image courtesy of Jonathan White)