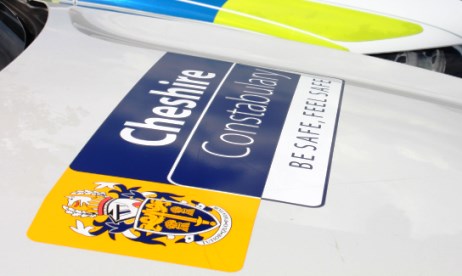 The first night of pubs being open for almost four months passed off successfully in Nantwich, police say.
Just one arrest was made of a man outside The Studio on Castle Street on Saturday night, officers confirmed.
And despite images of large crowds outside the White Horse, police say all venues worked hard to ensure social distancing and Government guidelines were adhered to.
In Cheshire as a whole, there were just 10 arrests.
Officers also advised two pubs to close in Crewe and Sandbach as they were not adhering to the COVID-19 restrictions.
Both premises have been reported to the local authority.
Sgt Ian Bennett, of Nantwich Police, said: "The only incident relating to any licensed premises was one at the Studio which was a male refusing to leave.
"This occurred at 10.25pm. He was arrested but later de-arrested. Other than that there are no other incidents of note.
"We did have a meeting with licensees at the civic hall earlier in the week.
"There was a great turnout whereby we discussed expectations and also licensees swapped ideas of our they were going to do things.
"All in all very positive."
Many had feared that re-opening on a Saturday night would lead to problems with drunken revelling.
An image of large crowds crammed together waiting to get inside the White Horse on Pillory Street had shocked many.
But in a statement, the pub's managers said: "It was a difficult day for the hospitality sector in general, especially as we are in an entirely unchartered time.
"We may all have to improve or change our procedures, and we acknowledge that some may not work as well as we had hoped, making our venues covid safe is a top priority.
"Some responsibility has to be taken by the customers both inside and outside of the venue, as we can only do so much.
"It's a very different situation to supermarkets when a queue might form and there is only so much we can enforce on public property, as legally it's not part of the venue.
"We will monitor any future issues and take the appropriate measures at that time.
"We have already placed many procedures inside and out of the bar area following government guidelines, and will be updating them as and when we deem it necessary."
Cheshire Police Superintendent Julie Westgate said: "While there were a small number of isolated incidents linked to the night time economy, the overwhelming majority of people behaved responsibly and adhered to the COVID-19 restrictions that remain in place.
"I would like to thank everyone who helped to play their part in continuing in keeping the people of Cheshire safe.
"It was also encouraging to see the measures put in place by Cheshire licensees to keep their customers as safe as possible."
Throughout the weekend there was a dedicated policing operation with an increased police presence at a number of key locations across the county.
Supt Westgate added: "Following the operation this weekend and, as the situation evolves regarding coronavirus, we will continue to monitor what is going on nationally and what this means on a local level here in Cheshire.
"Our officers will use common sense and discretion when dealing with the public to determine what is reasonable, with officers engaging, explaining, encouraging and, only as a last resort, enforcing.
"I would like to take this opportunity to inform people that you should only ring 999 in a genuine emergency.
"Over the weekend we received a number of calls relating to issues which were not policing matters, including people not following the social distancing guidelines, which the police cannot enforce, so are relying on your good nature to follow the guidance.
"Please remember the regulations that remain in place are to ensure the safety of the public.
"By following the guidance and working together, we can all help to protect the NHS and save lives."
(Image courtesy of Nantwich News reader)