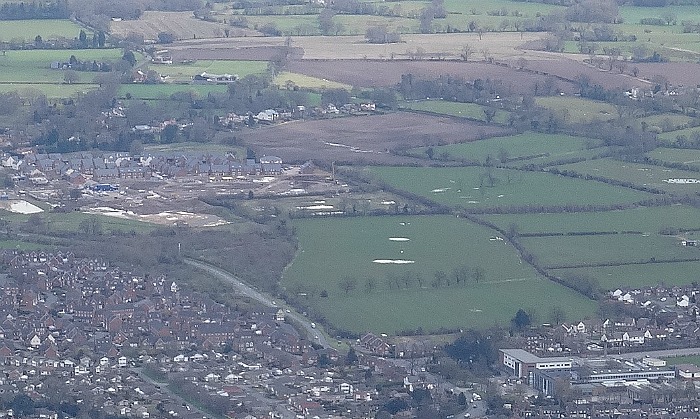 Muller Property has been GRANTED permission to build the first phase of a potential 1,100-home "Nantwich South" development on land off Peter de Stapleigh Way, it was announced today.
In a 133-page decision notice, the Secretary of State said he agreed with a planning inspector's report following a second public inquiry held over four days back in February 2018.
The inquiry was held after Muller appealed an original decision by Cheshire East Council to refuse planning permission for the first phase of the development, which amounts to 189 homes and an access road.
In his decision notice, the Secretary of State dismissed concerns of highways safety, saying they "must be afforded no more than very limited weight".
And he said the potential "harm to character and appearance, and visual amenity" of the site should also be afforded "limited weight in the planning balance".
The report adds: "The Secretary of State further agrees that the area of land is modest and predominantly at lower grade, and that its loss cannot be judged significant.
"He agrees it merits only modest weight against in the planning balance.
"The Secretary of State notes that no other substantive harms have been identified and agrees with the Inspector that the other effects of the development can be effectively mitigated through the provisions of the section 106 obligations, thus rendering them neutral in the planning balance."
However the report states that the Government agrees Cheshire East Council can demonstrate a 5-year housing land supply and that the "presumption in favour of sustainable development does not apply in this case".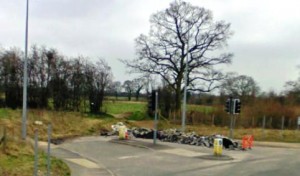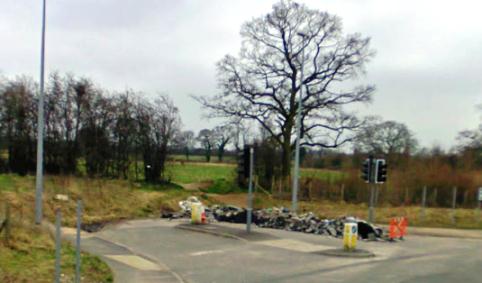 But he concluded that the benefits of the scheme outweigh the drawbacks.
"Weighing in favour of the proposal, the provision of market housing in a sustainable location is afforded significant weight.
"The provision of affordable housing to help meet a need in Cheshire East is also given significant weight.
"The economic benefits in terms of direct and indirect employment during its construction and expenditure into the local economy of the proposal are given medium weight.
"The social benefits, including extensive areas of public open space, the scope for the development of a further primary school and improvements to sustainable transport connectivity are given medium weight."
Muller Property has now been granted planning permission subject to the conditions for:
– Proposed residential development for up to a maximum of 189 dwellings
– local centre with a maximum floor area of 1,800 sq m, and employment development with a maximum floor area of 3,700 sq m
– a primary school site
– public open space including new village green, children's play area and allotments, green infrastructure including
ecological area
– access road via Peter de Stapleigh Way and new pedestrian access and associated works
– proposed new highway access road, including footways and cycleways and associated works
Cheshire East Council may consider an appeal in the High Court which they would have to apply to do within six weeks, as a statutory review under section 288 of the Town and Country Planning Act 1990.
We have contacted Cheshire East Council, campaign group Protect Stapeley, and Stapeley Parish Council for their reaction.
We have also contacted Muller Property for their reaction.
The full Secretary of State decision notice can be viewed here.