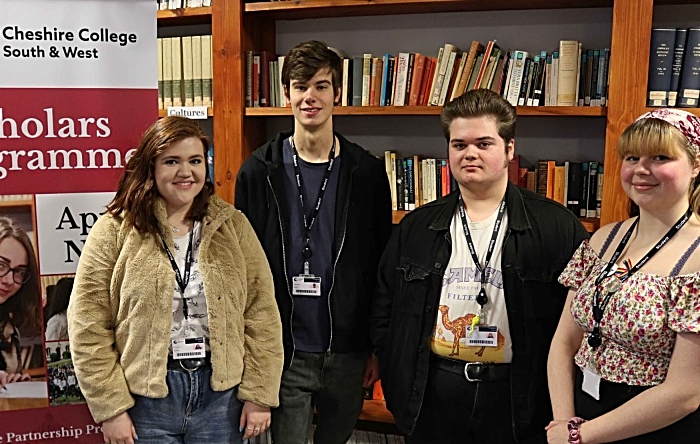 Five A Level students at Cheshire College – South & West have been offered places at Oxford and Cambridge Universities.
The five learners, from the college's Crewe Campus, have been offered places to study at the two most prestigious universities in the UK.
The students took part in a series of challenging selection processes, which included being interviewed by panels of university academics and having to sit admissions tests.
They have been offered conditional places on undergraduate degrees including Mathematics, Economics and Medicine, often competing against hundreds of applicants for limited places.
Gaining their places was the culmination of more than two years of extra work by the learners, who were all part of the College's 'Futures Programme'.
One of them, Dylan Savage, has received a conditional offer to study a Degree in Philosophy and Theology at the University of Oxford.
Dylan said: "The College has helped me to progress and achieve my aspirations through the excellent teaching and the Futures Programme, which has prepared me for higher education.
"Studying A Levels here has been a rewarding, enriching and enjoyable experience and I'm delighted I have been offered a place at the University of Oxford."
Claire Barton, Dean of Higher Education, said: "I am delighted so many of our learners have been successful with their university applications this year.
"Top universities look for learners who not only have good grades, but grades in the right subjects, for the course they want to apply for.
"Cheshire College – South & West has a dedicated Careers service and specialist University Ready programmes, which attract learners of the highest academic ability and provides them with the necessary support and encouragement to progress to top universities.
"The dedication and ambition of our learners is exceptional. We are incredibly proud."
For more information on studying at Cheshire College – South & West,  visit www.ccsw.ac.uk