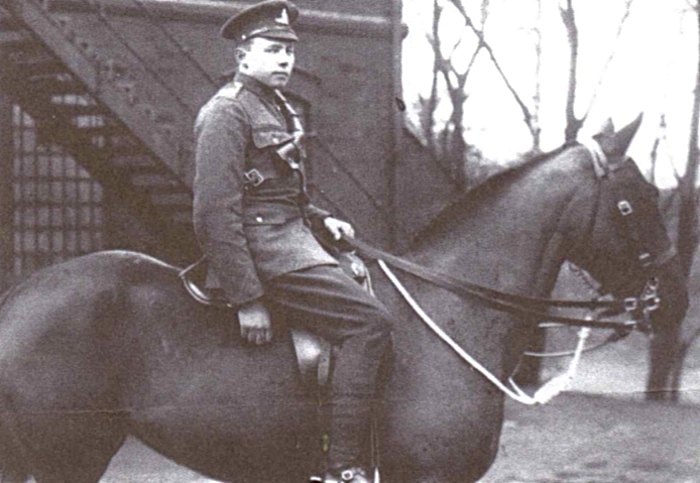 By Hannah Youds
A woman with Nantwich links has written a book which tells the story of three generations of her family, who all went to war on horseback!
The book "A Horse, A Sword and A Rifle" focuses on the fascinating lives and exploits of Joseph Dodd, his son-in-law Sydney Williams, and Sydney's son John Williams.
The three men are Cheshire-born-and-bred, having grown up in Marbury and surrounding area.
And it includes amazing tales of riding with Winston Churchill, winning the Grand National and pulling guns to the front in the First World War.
Mary Jones, author of the book who lives in Holywell, said: "I have written this book as a tribute to my family members who went to war.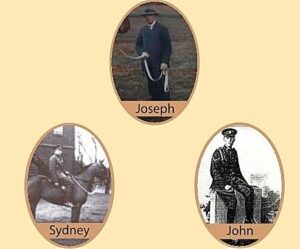 "Joseph Dodd was a stable boy who rode with Lord Dudley in the Boer War and served as his batman and as a dispatch rider.
"He also rode with Winston Churchill and in 1928, the horse he trained won the Grand National holding two records to this day."
The Trainers Cup, which Joseph won, is now on permanent display at Aintree and some of the family regularly go there to the races.
She added: "Joseph's Son-in-law Sydney Williams (pictured, top), born near Audlem, fought in WW1 on horses pulling the guns to the front.
"He returned to farm in Marbury and raised six children there."
The book tells how when he was on leave from his army training, Sydney married a woman called Dorothy.
"Sydney had suffered from asthma since childhood and suffered with his health after the war but he didn't let it slow him down," added Mary.
"He was a good farmer and by the time he retired he was farming over 200 acres at High Ash farm, Faddiley where his son, Derek, followed in his footsteps."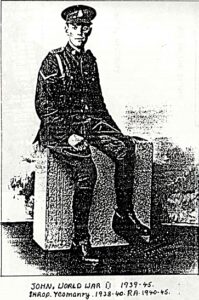 As well as six children, Sydney and Dorothy had 15 grandchildren, eight of them still living within an hour's drive of Mrs Jones including her brother who lives in Baddiley, near Wrenbury.
Others live in Whitchurch, Bangor on Dee, Overton, Sandbach, Bidston and Lixwm.
She added: "Sydney's son John Williams was a member of the Shropshire Yeomanry before WW2 and so was called up on day one of the war."
"John's health was downgraded due to asthma and he ended up in the only Allied Ski training Camp at the Cedars in Lebanon, just an hours drive from Beirut.
"His job in the camp was to buy the food in the local markets and to work with the local staff."
A book was written about this camp and John is listed with the rest of the staff in the back of the book.
She said the family is very proud of their history, with as many descendants as possible meeting once a year at The Swan at Marbury for a reunion lunch.
The book is now available on Amazon in hard back or on Kindle, https://www.amazon.co.uk/Horse-Sword-Rifle-Watkin-Jones/dp/1671924924#ace-g3536363283