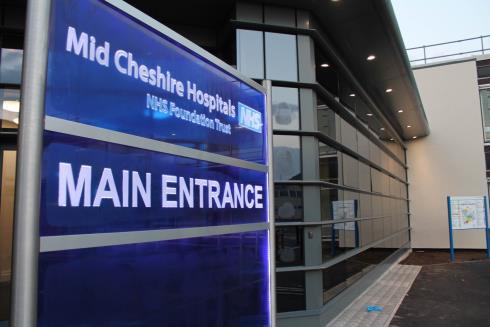 Crewe & Nantwich MP Kieran Mullan has dismissed claims by local Labour politicians that Leighton Hospital has missed out on vital Government funding for winter.
Mid Cheshire Hospitals is not among the 117 trusts which are set to receive a share of £300 million set aside by Government.
Hospitals can use the new funding to expand waiting areas and increase the number of treatment cubicles, boosting A&E capacity, as well as prepare for a possible resurgence of coronavirus in the winter months.
Crewe & Nantwich Labour Party say there are now concerns Leighton Hospital's A&E services could reach "breaking point" as was described by Unison staff last winter.
But Dr Mullan said it was wrong to say Leighton Hospital had missed out, as the trust had bid for a larger sum and all those agreed so far were for less than £15 million.
He said Labour should "check their facts".
Cllr Anthony Critchley (Lab), Cheshire East Council Crewe Central, said: "Each winter our NHS struggles with the extra demand.
"It is blatantly obvious that more resources are needed – particularly this year with the added pressure of the coronavirus pandemic.
"Kieran Mullan MP simply must do more to influence his Conservative colleagues if they are reluctant to give Crewe and Nantwich the investment desperately needed to keep our communities safe and healthy."
But Dr Mullan hit back, saying: "Leighton hasn't missed out so it's unfortunate Labour are yet again playing politics with the NHS to try and score points.
"All the bids agreed first for other A&Es were for under £15 million.
"Leighton has bid for a more substantial package of funding and so understandably that takes more time.
"I have been keeping a close eye on this and already raised this with the Health Minister and I am pleased to say detailed negotiations are ongoing."
A full list of the 117 trusts which have been given extra funding is available here.