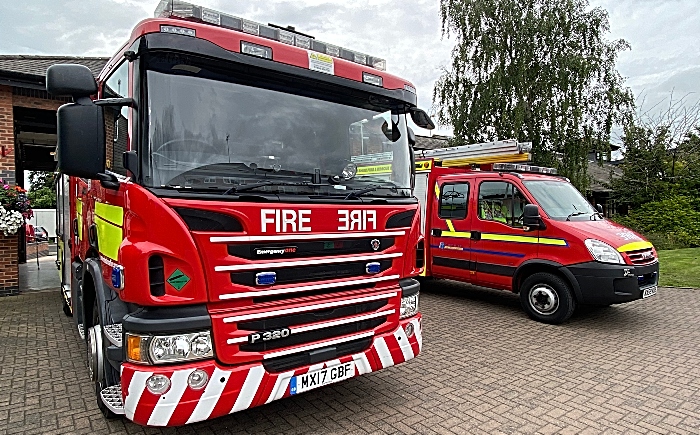 Householders were taken to hospital for treatment after a kitchen fire at their home in Nantwich.
The incident happened at a property on The Pike in Nantwich at around 8.30pm on Thursday (August 27).
Crews from Nantwich and one from Crewe responded after occupiers alerted the emergency services.
They had managed to put the flames out when firefighters arrived. They had been alerted to the fire by a smoke alarm in the property.
It's believed the fire started in a toaster and it had damaged a cooker, an extractor fan and a kitchen unit.
Firefighters escorted the occupiers out of the property, isolated the electricity supply to the kitchen appliances and cleared the room of smoke using a large fan.
They also made sure that the property was safe.
Firefighters moved the cooker and the extractor fan out of the kitchen and checked them for hotspots using a thermal imaging camera.
The occupiers had suffered from the effects of smoke inhalation, were assessed by paramedics on the scene before being taken to hospital via ambulance.
Firefighters were in attendance for around an hour.
For help and advice regarding smoke alarms visit https://www.cheshirefire.gov.uk/public-safety/home-safety/smoke-alarms