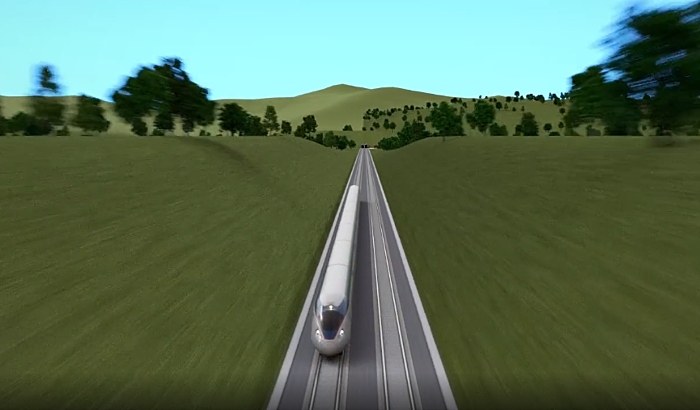 HS2 Ltd has today announced the formal start of construction on the project which will eventually connect South Cheshire to London in under an hour.
It follows the announcement in April when Department for Transport gave approval for HS2 Ltd to issue Notice to Proceed to the four Main Works Civils Contractors working on the project.
It means the official start of full detailed design and construction of Phase One of the controversial HS2 railway, from London to West Midlands.
It means contractors are moving from enabling works, scheme design and preparatory work to full construction of the railway.
Work in Phase Two, which connects West Midlands to Crewe, is expected to get underway in 2022, and will be completed by 2032.
Prime Minister Boris Johnson said: "HS2 is at the heart of our plans to build back better – and with construction now formally underway, it's set to create around 22,000 new jobs.
"As the spine of our country's transport network, the project will be vital in boosting connectivity between our towns and cities.
"But HS2's transformational potential goes even further.
"By creating hundreds of apprenticeships and thousands of skilled jobs, HS2 will fire up economic growth and help to re-balance opportunity across this country for years to come."
Transport Secretary Grant Shapps said: "Today marks a major milestone in this government's ambitions to build back better from Covid-19.
"Shovels in the ground to deliver this new railway means thousands of jobs building the future of our country's infrastructure.
"This fantastic moment is what leaders across the North and Midlands have called for – action to level up our country by boosting capacity on our railways, improving connections between our regions, and spreading prosperity."
Mark Thurston, CEO of HS2 Ltd said: "This is a hugely exciting moment in the progress of HS2.
"After 10 years of development and preparatory work, today we can formally announce the start of full construction, unlocking thousands of jobs and supply chain opportunities across the project.
"We are already seeing the benefits that building HS2 is bringing to the UK economy in the short term, but it's important to emphasise how transformative the railway will be for our country when operational.
"With the start of construction, the reality of high speed journeys joining up Britain's biggest cities in the North and Midlands and using that connectivity to help level up the country has just moved a step closer."
The Phase 2a line will run between Fradley in the West Midlands and Crewe.
There it will connect with existing high speed services to carry passengers between London and Crewe.
More details on Phase 2a of the project and the impact on Cheshire can be found at https://www.hs2.org.uk/phase-2a-west-midlands-crewe/
The Government says an estimated 400,000 supply chain contract opportunities for UK businesses will be created during Phase One of HS2.
And Ministers believe around 95% of contract opportunities will be won by UK businesses and around two thirds of those will be small and medium sized businesses.
(Images courtesy of HS2 Ltd)