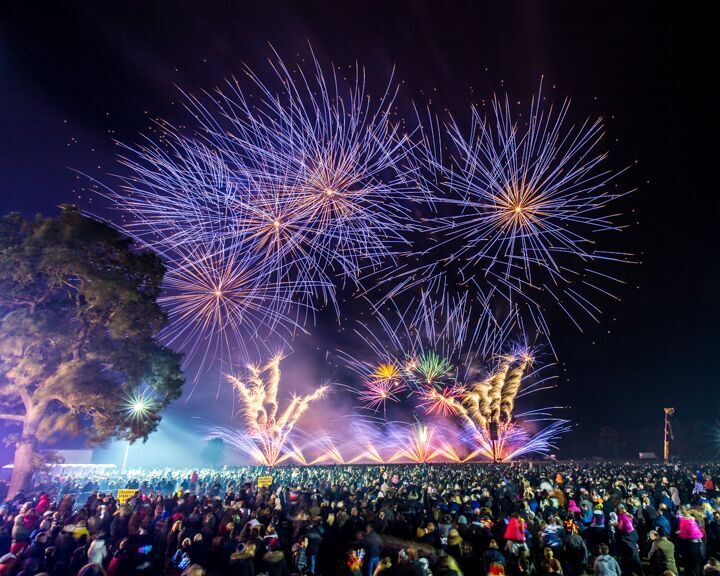 Organisers of Nantwich Spooktacular have cancelled the event due to COVID-19, it was announced last night.
In a joint statement with Cheshire East Council, they said the event at Dorfold Park which had been re-scheduled for November 14 will now not go ahead this year.
It's the latest large event in Nantwich to fall victim to the pandemic.
In the statement, organisers said: "It is with immense sadness that we have to announce the cancellation of the 2020 Spooktacular.
"We have been actively following and working to all guidance and legislation issued by the Government during recent times.
"And whilst it is recognised that our event planning and COVID-19 secure mitigations were appropriate and robust and comply with the current government guidelines, we are sorry to say The Alpha Omega Spooktacular has been cancelled for 2020.
"The 2021 Spooktacular will be held Saturday October 30th in accordance with public event guidelines that are in place at that time.
"This is a decision that has not been taken lightly and we are very aware of the late notice for which we are truly sorry.
"However, we have been dealing with an ever-changing situation and have worked extremely closely with Cheshire East Council."
Organisers say they held an emergency meeting yesterday (October 30) following continued discussions with Cheshire East Event Safety Advisory Group and Dr Matt Tyrer, Director of Public Health at Cheshire East Council.
"Current public health intelligence which is changing daily highlights a continuing rise in the number of new cases across Cheshire East as well as across the whole UK," they added.
"Additionally, many of our neighbouring regions have increased their COVID-19 alert level to High or Very High since this event was planned.
"Whilst we have every confidence in our event and the safety of everyone attending – due to the raising rates of COVID cases across Cheshire East you and your families are a priority for us and Cheshire East Council.
"Therefore, this decision based on current public health intelligence is the right one at this time to protect us all.
"The Spooktacular along with Blitz Fireworks Ltd have a robust event management plan and COVID-19 mitigations in place but it was felt by the authorities that the event should be postponed.
"This is not a decision we took lightly and unfortunately our best efforts were unsuccessful in mitigating the risk far enough to satisfy those present that the event could proceed in a COVID secure way."
They said the event being held was "not based on making profit, but were based on doing what is right".
"This has been defined by extensive planning and consultation with authorities as well as independent environmental safety experts.
"This is a very difficult time for our industry – nearly every single project or piece of work has been cancelled.
"We will join the many other event companies and effectively hibernate until next spring."
They say all online ticket purchases have been refunded in full and have asked purchasers to check their accounts.