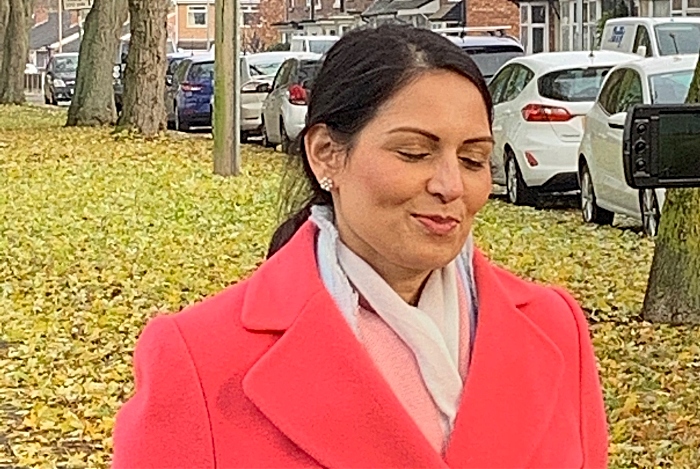 Crewe & Nantwich MP Kieran Mullan has defended under-fire Tory Home Secretary Priti Patel.
Dr Mullan called her "determined" and that "nobody is perfect", but his apparent support of Ms Patel drew anger from constituents on social media.
An investigation was launched into Ms Patel's ministerial conduct earlier this year amid allegations of bullying, which she has denied.
But it emerged today a draft report from the Cabinet Office inquiry into her conduct had concluded that the "home secretary had not met the requirements of the ministerial code to treat civil servants with consideration and respect".
Dr Mullan, who won back the Crewe & Nantwich seat for Conservatives last December, said on social media tonight: "Having worked closely with @pritipatel, I never saw any bullying behaviour, just someone determined.
"Nobody is perfect and I'm sure she would be gracious about doing things differently.
"But being told "computer says no" by officials sometimes takes grit to get through."
That drew criticism from those accusing Dr Mullan and others who defended her as being "career minded".
One replied: "Disappointing and embarrassing….. Again!
"Bullying is breaking ministerial code, so either negligent in reading it or read it and not cared. Again a case of rules don't apply to us that you promote."
And another replied: "Poor Dr Kieran, don't you see your constituents are getting fed up with you towing the line, say what we are thinking, she should resign. Cummings has now gone and you lost face by supporting him over the last lockdown."
And a third added: "Right. That clears that up then. We can ignore the 'ministerial code' so long as we have good intentions of being determined?"
The BBC reports that a spokesman for the Home Secretary said she had always denied the allegations and that there had never been any formal complaints made against her.