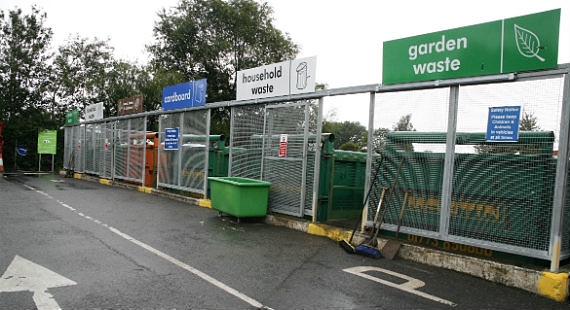 Cheshire East residents can now have their say on plans which could see some towns lose their recycling centres, writes Ethan Davies.
Earlier this month, Cheshire East Council cabinet members voted to launch a consultation into the proposals, which sets out a variety of scenarios for the future of the centres.
The consultation looks closely at all the recycling centres in the borough, which are located in Crewe, Middlewich, Congleton, Poynton, Alsager, Bollington, Knutsford, and Macclesfield.
Four scenarios are proposed, and in every scenario, Congleton and Poynton would lose their sites entirely, while Middlewich's centre only survives in one scenario of four.
The centres in Pyms Lane in Crewe, as well as Knutsford and Macclesfield look safe, as all scenarios in the consultation show all three staying open.
Alsager's recycling centre closes in one out of the four scenarios proposed and Bollington's centre closes in two out of the four.
At the meeting, Middlewich Cllr Carol Bulman said: "We have very bad traffic problems in Middlewich and getting in and out is not easy.
"We also have the Ansa site — I think it would be kind to allow the Middleiwch tip [to remain] to balance the tip. Please be kind to us."
The recommendation report outling the four scenarios says that under scenarios three and four, 96 per cent of residents will remain less than a 20-minute drive from a recycling centre.
The current figure is 98%, with scenarios one and two — which are estimated to obtain the biggest savings — seeing 88 and 93% of residents staying within 20 minutes of the sites respectively.
Depending the selected path chosen by councillors, CEC could save anything between £406,000 and £143,000 in the first year after closure.
These figures are on top of potential savings for CEC by not having to carry out upgrade works for the closed sites, the report claims.
The council says the current contract providing the centres ends in 2023, meaning "preparation for the procurement of a new contract is starting to take place".
It added: "Cheshire East Council's approach to waste management is determined by its recently reviewed Municipal Waste Management Strategy.
"The key aims of the strategy are to continue to encourage residents to reduce the amount of waste they produce, reuse any items, recycle and compost all they can and as a last resort, to place waste that cannot be managed any other way in the black bin.
"The council is striving to run a service that delivers the best for the environment."
The consultation will run until 5pm on Monday, January 4.
To have your say, complete the consultation online: https://surveys.cheshireeast.gov.uk/s/HWRCReview2020/