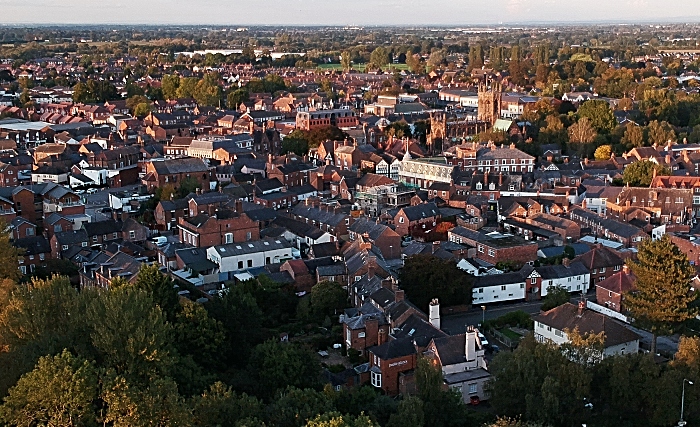 Nantwich residents are facing a 42.5% rise in their Town Council tax base after councillors voted through a controversial budget plan tonight (December 10).
It means all properties facing a £1 per week increase in the town council portion of their bill from April 2021.
But not all councillors were in favour, with one blasting the budget which includes spending £16,000 on coffee machines for the Civic Hall.
The proposed budget sets out how the town council, which pays for essential services like town CCTV, the indoor market and Civic Hall, needs to raise more than £932,000 from households to balance the books.
The authority has been hit badly by the Covid pandemic with the closure of the Civic Hall and market hall, two of its biggest revenue earners.
But Cllr John Statham told a heated town council meeting tonight that the finance committee had not done enough to find savings and that the rise would hit families who are already struggling.
"As it stands I can't support this Budget," he said.
"The increases proposed here, residents would at least expect councillors to go through each line and make sure we find a way to reduce costs as much as we can.
"I don't believe we have given it the scrutiny it deserves. An increase of 42.5% is not going to help people who are struggling.
"Effectively, we'll be taking an extra £260,000 out of people's pockets with this rise. If we're not going to add £260,000 of value to the town for residents, we're effectively just using it to cover a hole in the budget.
"Surely it's better to have that money in people's pockets to spend in the town?"
However, others said the budget was necessary as Cheshire East Council had reduced the amount it would give to the town council by £26,000.
External auditors have already warned the authority that it has a major shortfall in its "general reserves" which all councils should retain for emergencies.
Cllr Arthur Moran backed the budget, and claimed those councillors who don't live in the town council boundary should not be voting against it.
He added: "The Council Tax base has been reduced by Cheshire East Council, the general reserves we have are not enough, and we are living in extraordinary times and had no income from the Civic Hall.
"We need to keep this council financially viable and to protect jobs of our staff."
Cllr David Marren also backed the Budget, adding: "I think if we don't put this Budget through it is a vote of no confidence in the clerk and I shall be voting for a £1 a week increase.
"The clerk has stripped everything out that can be."
Councillors voted four proposals through narrowly with seven voting in agreement and five abstaining, including backing the proposed budget for 2021-22, approving the precept, and noting the capital reserves and revenue reserves.