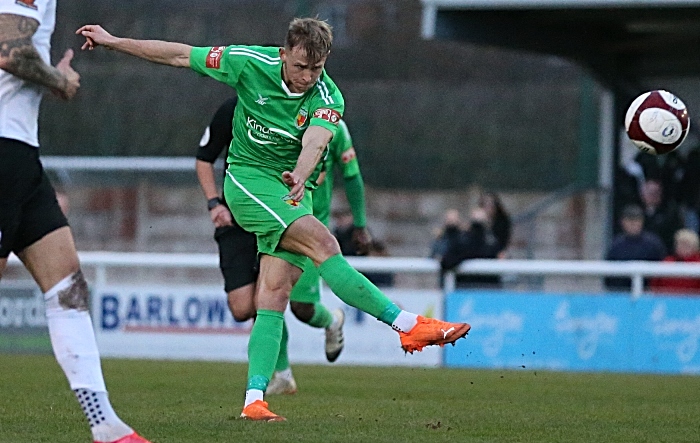 Nantwich Town were unlucky today to be knocked out of the FA Trophy to higher league Hereford FC, writes Sam McGarrigle.
A second-half goal by the visitors' striker Kyle Finn was the difference as the Dabbers more than matched their National League North opponents in front of 433 supporters.
Finn tapped in from six yards out after Lennell John-Lewis squared a ball across the box.
There was nothing between the two teams with both having chances.
Hereford dominated possession with Nantwich attacking on the counter with their trademark style of football.
Shots from Owens-Evans and John-Lewis tested keeper Greg Hall for the Dabbers.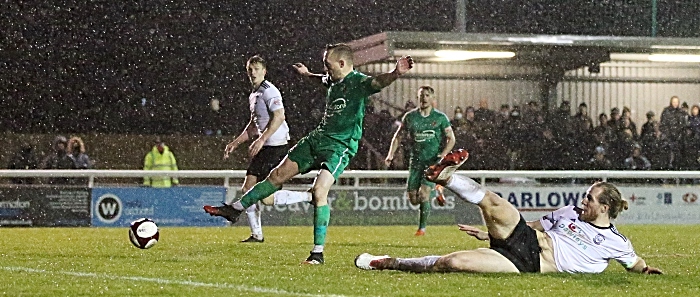 And a free-kick taken by Camwell from 20 yards out was the closest to breaking deadlock as he glanced the cross bar from the dead ball.
Although it wasn't a physical game, the Dabbers ended up with two players yellow carded in the first half.
After the break, Nantwich had a flurry of chances that sailed over the goal, along with a free kick taken by Webb for the Dabbers but Brandon Hall dropped low, parrying the ball out for a corner.
The visitors took the lead just before the 70-minute mark after the Dabbers seemed to dose off in defence leaving Finn to give the Bulls the lead.
Nantwich threw everything at salvaging the game in the last 10 minutes and a free kick taken by Callum Saunders bounced off the cross bar in Nantwich's best chance of the day.
(Images courtesy of Jonathan White)